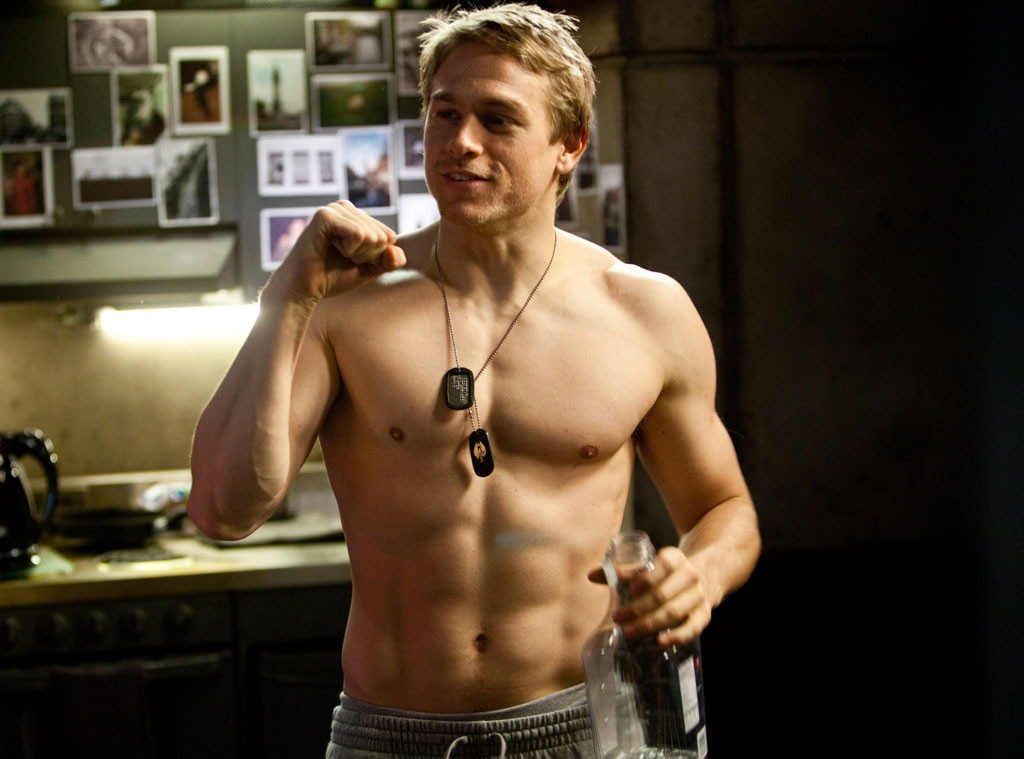 Even before she sold the film rights to Fifty Shades of Grey to Universal Pictures and Focus Features, author E.L. James had reservations about turning her trilogy into a movie series. "I didn't know if it was the right thing to do. And then I thought, 'I'm middle-aged; when in the hell am I going to get another chance to make a movie in Hollywood?'"
Imagine how the novelist felt when the sexy flick's leading man, Charlie Hunnam, backed out of the project just weeks before production was scheduled to begin.
"It was disappointing, but it is what it is," the Brit tells Entertainment Weekly. "I wish him well."
When Hunnam and Dakota Johnson were cast, James had a feeling fans would be divided over the actors hired to play Christian Grey and Anastasia Steele. "It was very mixed and I had to get off Twitter for a couple of days. I wasn't surprised," she recalls. "People hate change. I thought there would be a few people upset, regardless of whom we had chosen. It was intense, but people came around to it."
Courtesy Entertainment Weekly
Jamie Dornan was hired to replace Hunnam, and James says the response has been "so positive."
"It was so lovely that people didn't know who he was," she says of the Northern Irish actor, who's currently expecting his first child. "I loved that."
Fifty Shades of Grey will shoot in Vancouver this winter and be released on Feb. 13, 2015.
"I've been terrified from the moment I published the book.  My mother was terrified of everything, and so am I. It's a terrible way to grow up. You don't expect this kind of success. Even now it floors me," James says. "My only ambition for the books was to see them in bookstores. This is huge. And there is this passionate fandom; we need to get this right for them."
(E! and Focus Features are both part of the NBCUniversal family.)