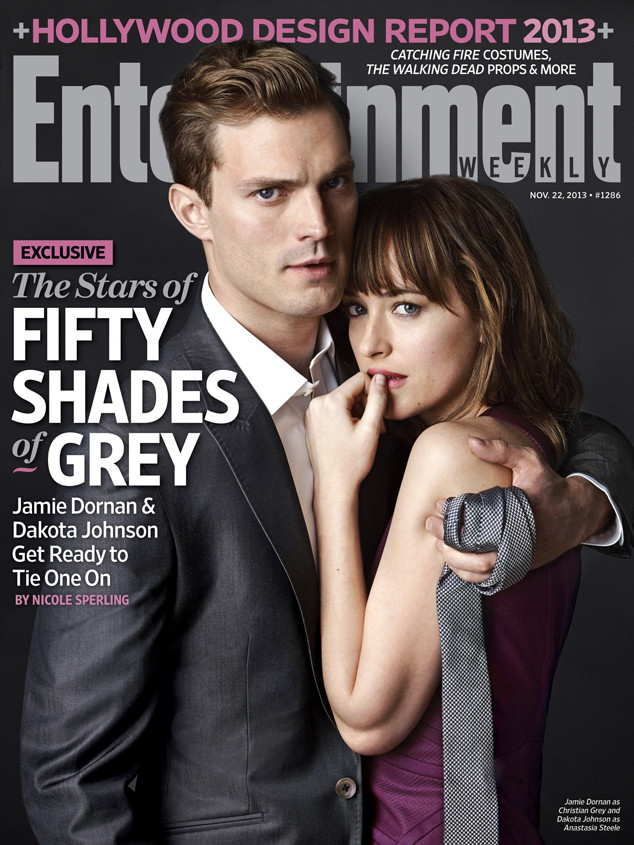 Courtesy Entertainment Weekly
The first glimpse of Jamie Dornan and Dakota Johnson as Christian Grey and Anastasia Steele comes courtesy of Entertainment Weekly, which features the Fifty Shades of Grey costars on the cover of its Nov. 22 issue. It's the first time the actors have been photographed together—after getting their movie makeovers, no less!—since they were cast in the film adaptation of author E.L. James' trilogy.
It's also the first time the stars have spoken about their involvement with the buzzed-about film. Dornan was hired in late October as a replacement for Charlie Hunnam, who had originally been tapped to play the sadomasochistic billionaire. Johnson, meanwhile, was cast in early September.