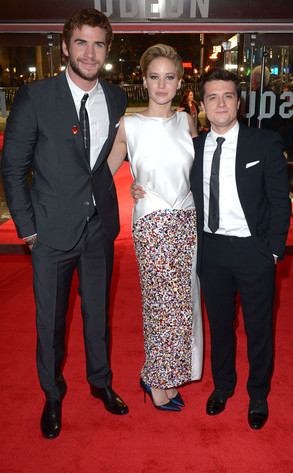 Jon Furniss/Invision/AP
Jennifer Lawrence didn't look jet-lagged at the London premiere of The Hunger Games: Catching Fire—but she is an Academy Award-winning actress, after all.
The star confirmed to the U.K.'s Sky News on the red carpet that she was unable to join her costars on their chartered private flight to London because she realized when it was time to go that she was without a rather essential piece of traveling gear.
"I forgot my passport and had to fly to another state to get it," Lawrence admitted. "It was miserable."
While we're glad that she ultimately made it, wouldn't it have been so adorably Jennifer-Lawrencey of her if something so ordinary as a misplaced passport had prevented her from getting there?