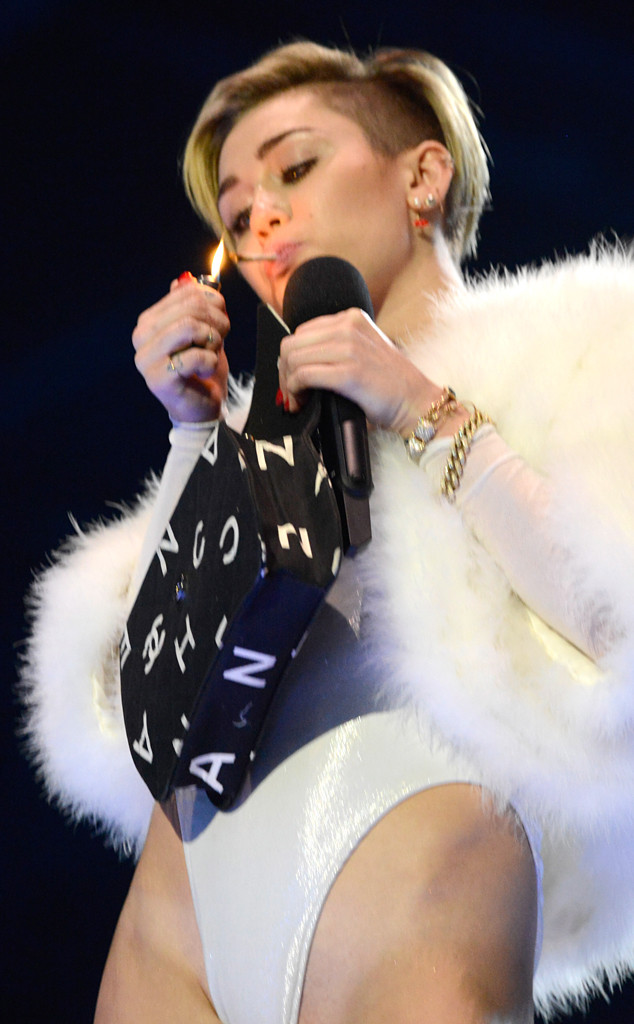 Kevin Mazur/WireImage
Well, that's one way to pick up your first MTV EMA award.
Clad in a shimmery white leotard and a furry white vest, Miley Cyrus headed to the stage to accept the Best Video nod for "Wrecking Ball" and celebrated the moment by lighting what appeared to be a joint.
"I don't think I'm going to be able to fit that in my purse so I'll put it right here for now," Miley said, before playing the award near her feet. "I couldn't fit this award in my bag but I did find this," she said, before pulling out the supposed joint in question.
She then proceeded to light it up and take a long drag.