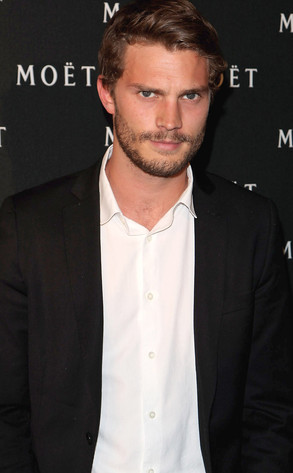 Tim Whitby/Getty Images
Could Jamie Dornan be the man with the bright gray eyes?
A source tells E! News exclusively that the Irish actor is the leader of the (very hot) pack to portray the coveted role of Christian Grey in the film adaptation of Fifty Shades of Grey.
"He had a really good read today," the source said last night.
And as far as the chemistry with the film's Anastasia Steele, Dakota Johnson?
The source explained that the studio is focusing more attention on getting the part filled and not as worried about how the actor will do opposite Johnson.