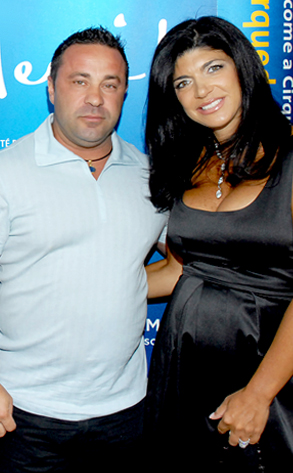 Michael N. Todaro/ Getty Images
Joe and Teresa Giudice filed for bankruptcy in 2009 and dropped their petitions in 2011. So why were the Real Housewives of New Jersey couple just charged yesterday with, among other things, trying to hide assets and income during the bankruptcy process?
"When you file for bankruptcy, everything is public," New Jersey tax attorney Todd Unger, who does not represent either Joe or Teresa, tells E! News.
"If you have someone that owes back taxes and at some point they have filed bankruptcy, the government can go and just pull that bankruptcy record, just like you or I can, and they can start looking at inconsistencies. 'Well, wait a minute, what's this, what's that?'" he explains.