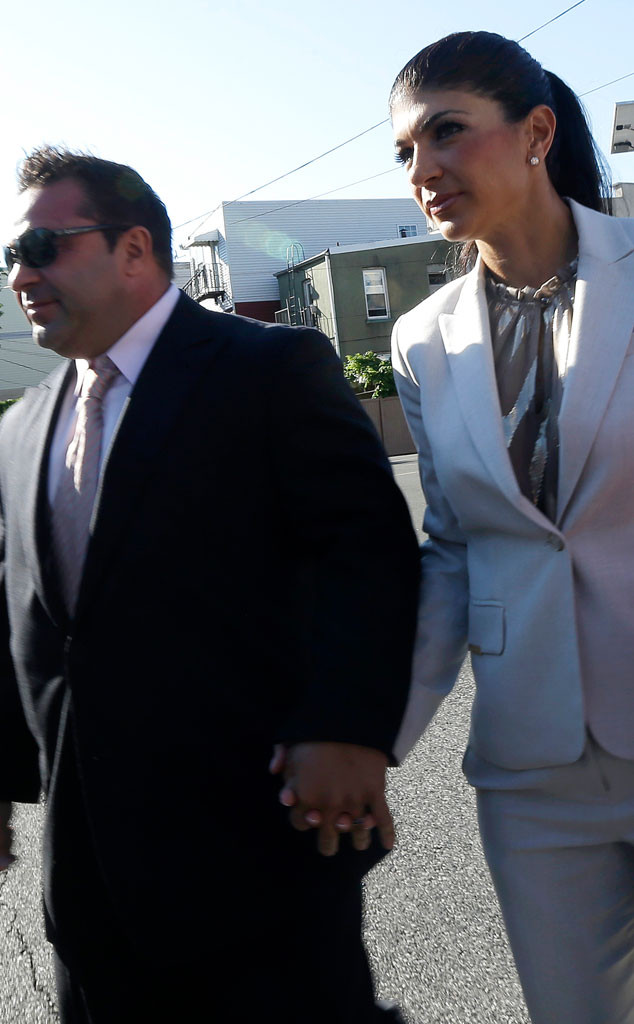 AP Photo/Julio Cortez
Teresa Giudice and Joe Giudice are free—for now.
On Tuesday, the Real Housewives of New Jersey stars were each released on $500,000 bond, per the Star-Ledger. The popular Bravo stars, appearing in federal court in Newark, N.J., for their hearing on fraud charges, were also briefed on the possibility of Joe, a citizen of Italy but not the United States, being deported to his home country if he's convicted.
Teresa and Joe, who have been accused of conspiring to defraud lenders, illegally obtaining mortgages and other loans and allegedly trying to shield their assets during a bankruptcy case, were told the major charges from Monday's 39-count indictment against them. They did not yet enter their pleas to these charges, but are expected to at their arraignment hearing Aug. 14, 2013.