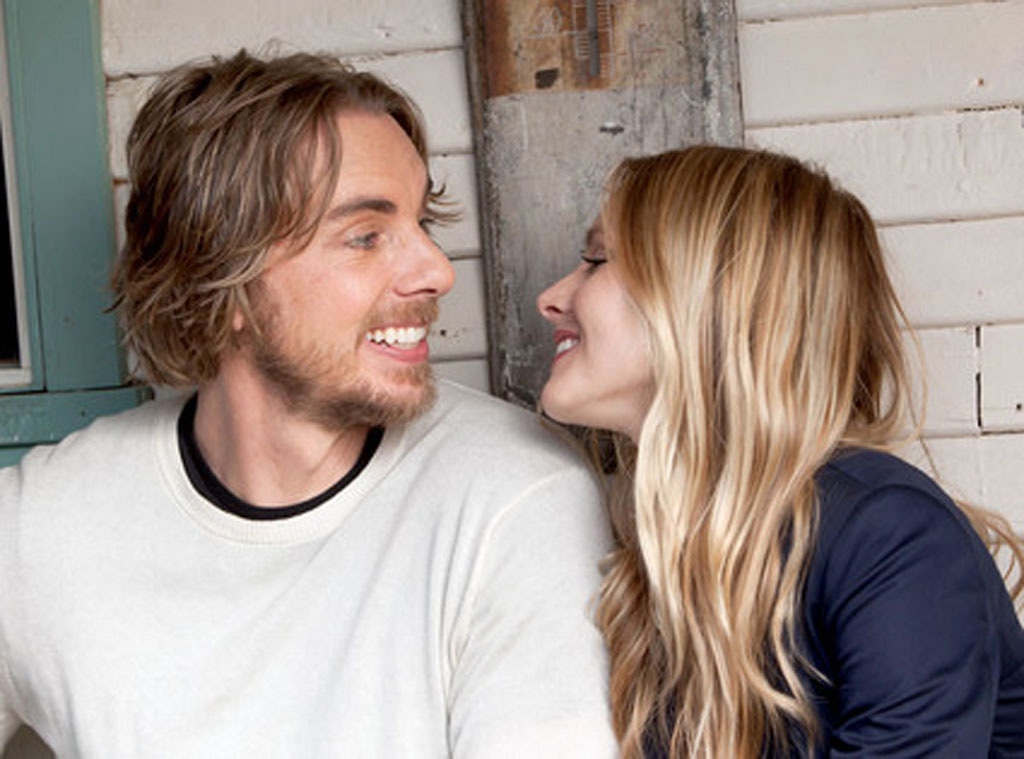 Jeffrey Reed/Open Road Films
Kristen Bell and Dax Shepard have more to celebrate than just gay marriage.
We can exclusively reveal that PETA has named the spouses-to-be this year's sexiest celebrity vegetarians.
The lovebirds (and new parents to 3-month-old baby daughter Lincoln) are the first couple to receive the honor from the animal-rights organization.
And what a group of celebs they beat out in the annual online poll.
Bell triumphed over Oscar winner Anne Hathaway, Edie Falco, Kristen Wiig, Rooney Mara, Portia de Rossi and new mom Jenna Dewan Tatum.
The Parenthood star was up against Bill Clinton, Peter Dinklage, Jared Leto, Johnny Galecki and Woody Harrelson.
"Fads are a dime a dozen among red-carpet regulars, but there's one Tinseltown trend that won't be fading away anytime soon: going vegetarian or vegan!" PETA posted on its website. "Whether it's to improve their health, preserve the environment, or help stop cruelty to animals, Hollywood hotties are proving that meatless meals have never looked (or tasted!) so good."
Bell has been a meatless eater since she was a teenager.
"I had a lot of quirks as a child," she said in an interview with Vegetarian Times. "One was that I didn't like to eat meat: I didn't like to chew it, didn't like the taste or smell of it, and just wasn't having any of it. I was in the minority of kids who actually loved fruits and vegetables. My mom, who was a nurse, was very supportive of my choice to become a vegetarian."
Shepard went vegan in January 2012 after watching the documentary Forks Over Knives.
"It's nothing like the pill in The Matrix but damn good, like 15 percent across the board in every respect," he told Playboy magazine in September. "I sleep 15 percent better. My allergies are at least 15 percent better. I have fewer body aches. My skin looks better. I'm never starving, and I never need to ride the couch feeling completely full and disgusting."
Previous sexiest celeb vegetarian winners include Jessica Chastain, Russell Brand, Olivia Wilde, Carrie Underwood, Leona Lewis, Tobey Maguire, Natalie Portman and Prince.