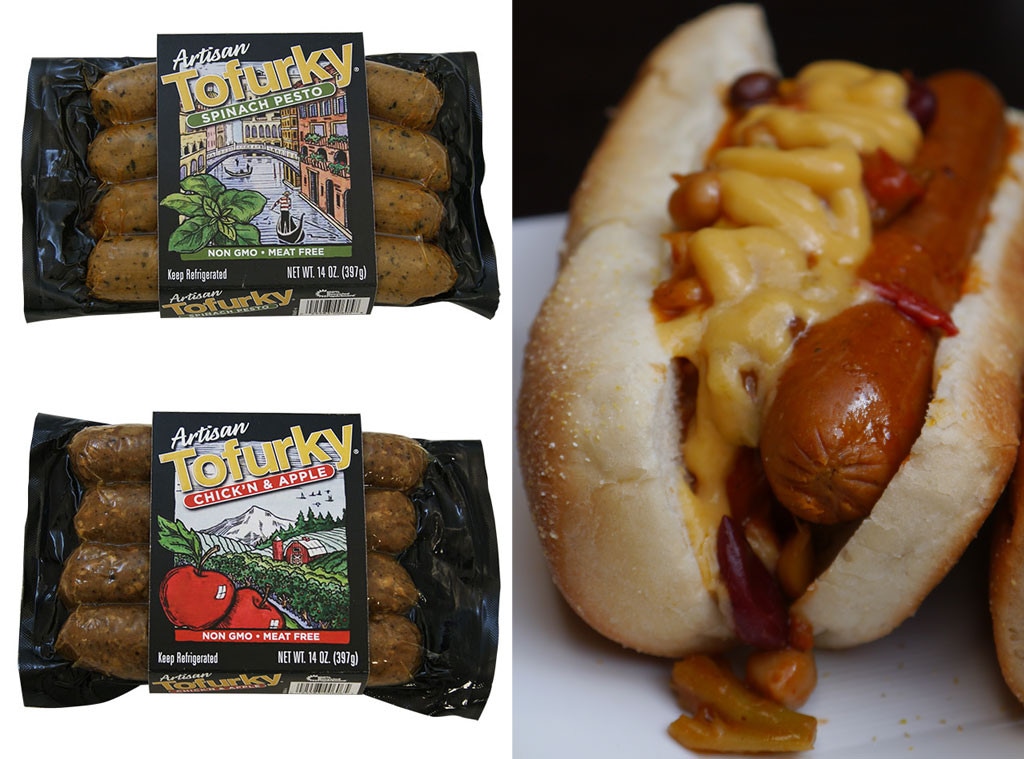 Field Roast, Tofurkey
Ellen DeGeneres and Portia de Rossi , Brad Pitt, Alicia Silverstone, Betty White—and now, rumor has it, Johnny Depp: All these celebrity vegans are putting the plant-based diet in the spotlight in a major way.
And since it's très chic to go meat free these days (not to mention it's friendly to the environment, the animals and the waistline) we bring you a roundup of the best products out there to throw on the grill at your barbecues this summer.
Tofurky has introduced a brand new line of artisan veggie sausages, available now in three Italian and American flavors: chick'n and apple sausage, a veggie version of the Southern classic; Cajun-style andouille sausage; and the Italian-inspired spinach pesto sausage. All are made in small batches, and are completely kosher, preservative free and non-GMO, like Ben & Jerry's!
The Seattle-based Field Roast Grain Meat Company has a new vegetarian frankfurter made from grains, fresh garlic, onion, organic palm fruit oil and spices. It's got so much meaty texture, even devoted carnivores might be tempted to get on board (or might not know the difference)! The brand also makes sausage links in three flavors: Italian, Mexican chipotle and smoked apple sage.
Want to imitate the taste of fowl on the grill? Try Quorn's chick'n cutlets or turk'y burgers as barbecue recipe starters. So what is it? It's chiefly mycoprotein, a natural form of protein.
Many vegetarians swear by the green box: That's the packaging Morningstar Farms' products come in in the freezer section. For the grill, try the brand's black bean burgers, Asian-style veggie patties, mushroom-lovers' patties—or even quarter pounders to go head to head with the heartiness of any meat-based patty.
And for a great entertaining option, try Gardein's party-sized sliders in both chicken- and beef-style varieties. Throw them on the grill, toast slider-sized buns and serve with all the classic condiments.
Bone-free appétit!