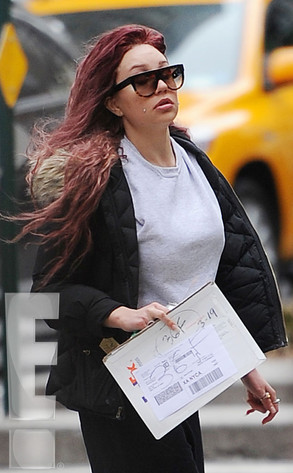 Splash News
Amanda Bynes has more pressing things to worry about than who she plans to ignore on Twitter.
Sure, the actress' loopy tweets may have hogged headlines recently, but lest anyone forget, Bynes is still very much in legal hot water over a string of driving mishaps last year. She faces charges in two separate cases: one for hit and run and another for driving with a suspended license.
Now, a judge is putting the brakes on any delays to the latter case: On Tuesday, Bynes' attorney was advised that his client will only be granted one more continuance in her misdemeanor driving on a suspended license case.