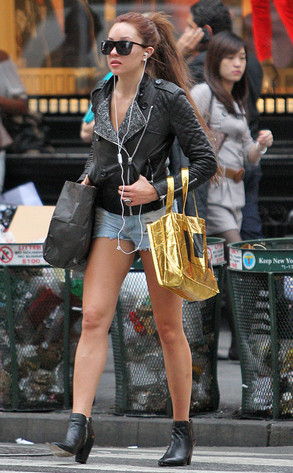 Tom Meinelt-Jason Winslow / Splash News
Retail therapy beats a court date any day.
On Thursday, Amanda Bynes skipped her court hearing in L.A. and went shopping instead in New York City. The actress's attorney, Richard Hutton, pleaded not guilty to two misdemeanor counts of hit and run on her behalf. (The charges come from alleged incidents on Apr. 10 and Aug. 4.)
The charges carry a maximum sentence of six months in jail and/or a $1,000 fine for each count. The sentences can run consecutively, i.e. one year and/or a $2,000 fine.