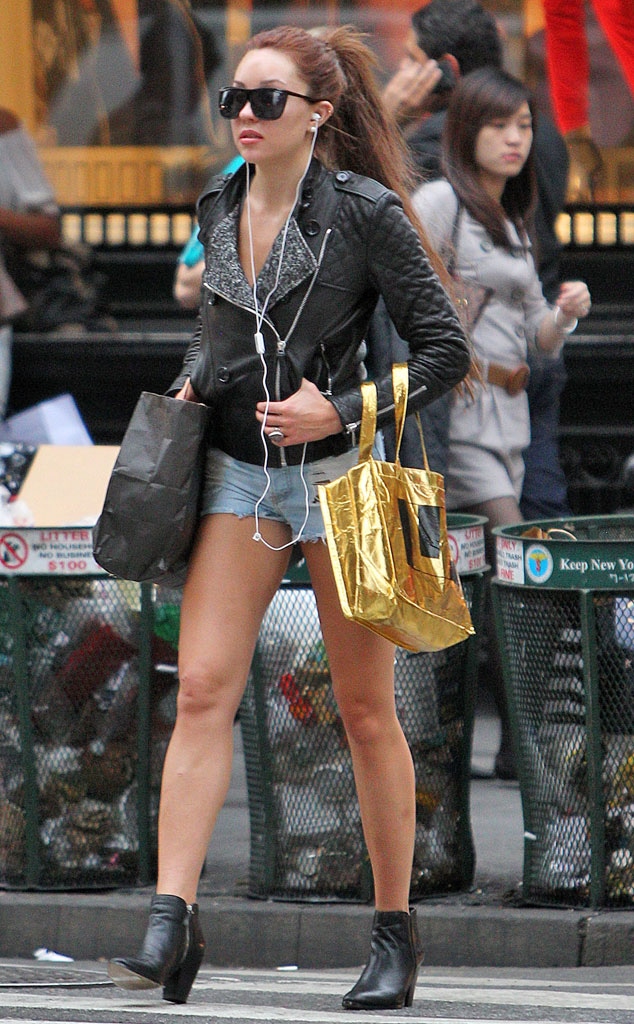 Tom Meinelt-Jason Winslow / Splash News
What a girl wants: to wear turbans, Instagram almost-crotch shots (no, really), gripe about dieting and opine on the most au courant manicure style. What a girl doesn't want: to attend a court hearing on her two outstanding misdemeanor hit-and-run charges.
And what Amanda Bynes doesn't want, um, she gets.

Because while the perpetually troubled star was keeping herself busy in New York this week by reintegrating herself into social media, her attorneys were back in Los Angeles, turning up to the actress' pretrial hearing over the latest additions to her rap sheet.
Alas, as Bynes was apparently too busy to turn up at the courthouse (those body parts aren't going to tweet themselves, people), her attorney requested, and was granted, a continuance on the 26-year-old's behalf, with the new hearing set for Dec. 17.
The pending charges stem from Bynes having swiped cars on two separate occasions—one on Apr. 10, 2012 and another on Aug. 4, 2012.
But that's not the end of her legal troubles: Amanda also has a hearing scheduled later this week for two misdemeanor charges of driving with a suspended license, though she is not expected to attend that, either. And since the fun never stops for Amanda's legal team, she has yet another court date on the books, a DUI hearing scheduled for Dec. 5.
UPDATE: Amanda's Burbank hearing for driving with a suspended license has been continued, with all parties now penciling in Jan. 15 as the new pretrial and disposition date.