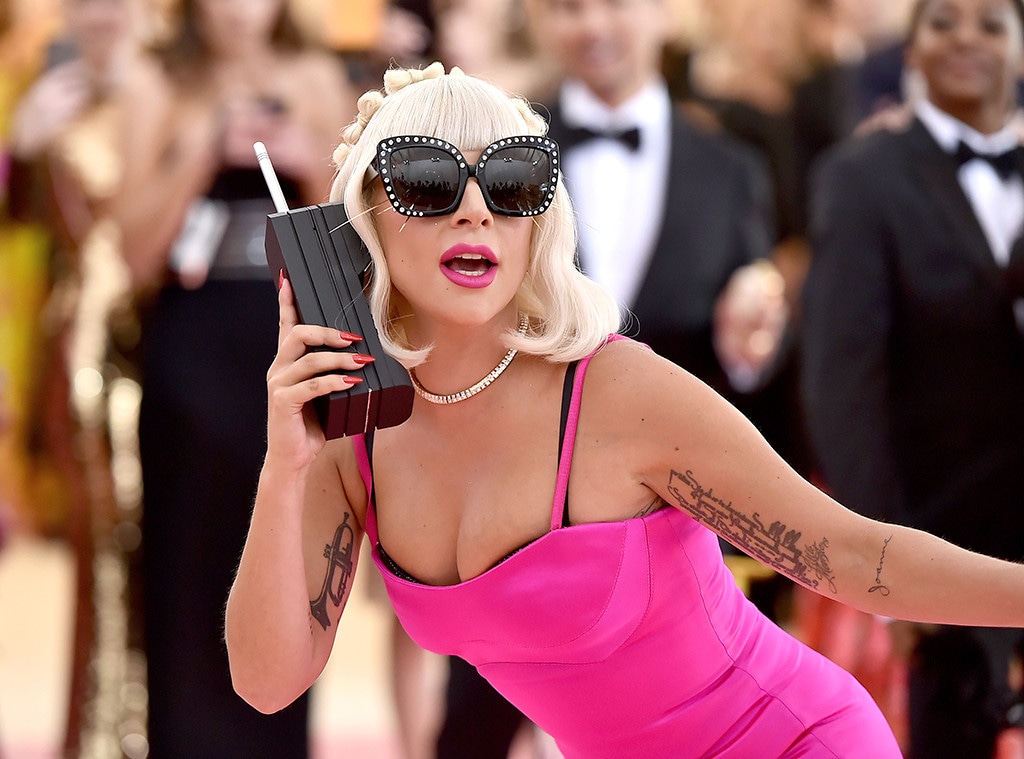 Theo Wargo/WireImage
Is it just us or does it seem as if the epic performances of "Shallow" were years ago?
But no, it was in 2019 that Lady Gaga took to the stage on multiple occasions to belt out the ubiquitous anthem from A Star Is Born, most memorably when co-star Bradley Cooper joined her, once as an OMG-level surprise at her show in Las Vegas and again when everyone was expecting it but didn't know what to expect, at the Oscars. Oh, how the glances and tender moments were analyzed.
What actually was years ago, 10 in fact, was the release of another one of her greatest songs, "Bad Romance," the lead single off The Fame Monster, featuring that inimitable chanting hook, sexy yet despairing lyrics and a pre-meat dress Gaga savvily creeping toward the peak of her powers. She would eventually win Best Female Pop Vocal Performance and Best Short Form Video for the song as well as Best Pop Vocal Album, all in 2011 due to the early cut-off date that made those 2009 releases ineligible for the 2010 Grammys.
But all the better for her to show up to the 2011 Grammys in an egg, because she was already into her Born This Way era.
Anyway, The Fame Monster (even combined with its original incarnation, The Fame) remains her best-selling album and songs like "Bad Romance"—utterly danceable and catchy but also a glimpse into Gaga's inspired, lusty, tortured soul—were the reason.
Also, who can't identify with wanting something that's delicious, even—or especially—when you know it's bad for you?
George Pimentel/WireImage
The ever-fierce Gaga has shown a flair for adventure in every aspect of her career as an artist; her fashion; her devoted advocacy for equality, tolerance and mental health awareness; and her fearless approach to real-life romance, knowing full well that what starts off good could at some point turn bad. But such is the risk we all take, and it's either going to work or it doesn't.
"I think women love very hard," she said on CBS Sunday Morning in 2016. "We love men. We just love with everything we have. And sometimes I don't know that that love is met with the type of dignity that we wish it would be met with."
In honor of the enduring reality of "Bad Romance," certified 11-times platinum by the Recording Industry Association of America, we untangle Lady Gaga's romantic history, from the serious loves in her life to some who stayed only temporarily in her orbit: 
Just this week, Gaga called fame to a prison, be it because of the metaphorical walls that stand between her and a normal life, or that prevent her from getting too close to someone; the fishbowl aspect in which people are ever angling for a glimpse; or the feeling of being trapped in a surreal existence.
Try as she might, she has always had the suspicion that her devotion to her craft and her innate desire to always be working might not be able to coexist in the long run with a committed relationship.
"I'm so excited to do it, but I can't help but realize that when I sold 10 million records, I lost Matt," she says in Gaga: Five Foot Two, when she's preparing for her Super Bowl performance. I sold 30 million and lost Luc. I did a movie and lose Taylor. It's like a turnover. This is the third time I've had my heart broken like this."
By then she was dating Carino, who didn't turn out to be Mr. Right, either.
But everyone thinks they've met him in the moment, as Gaga did when she was happily ensconced with Kinney. The reality is, she just hasn't met him yet.