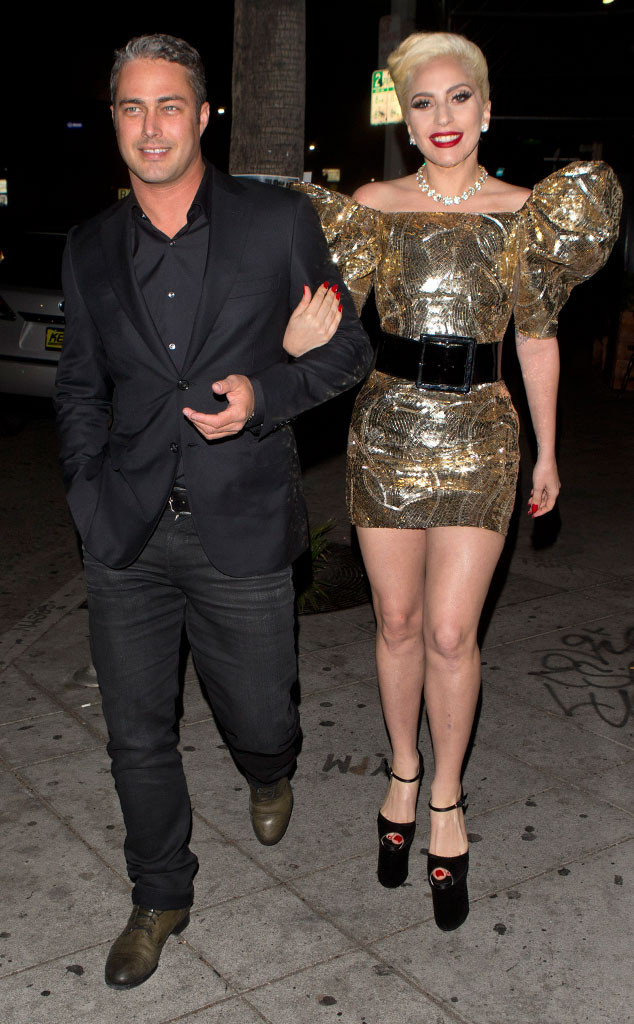 SPW / TwisT / Splash News
UPDATE: Lady Gaga took to Instagram to address the status of her relationship with Taylor Kinney. With a black and white photo of the couple walking together, the singer writes: "Taylor and I have always believed we are soulmates. Just like all couples we have ups and downs, and we have been taking a break. We are both ambitious artists, hoping to work through long-distance and complicated schedules to continue the simple love we have always shared. Please root us on. We're just like everybody else and we really love each other."
______________________________________________________________________________
It looks like there's hope after all!
Many fans' hearts broke earlier today upon the news of Lady Gaga and Taylor Kinney's engagement being called off, however, it seems like the famous pair aren't absolutely, completely, for sure, done.
The singer's rep re-sparked the dying flame by telling E! News, "They are taking a break." Furthermore, a source tells the mag that their schedules definitely made things difficult, but they're not ready to completely throw in the towel just yet.
"She's working on an album, he's working on his show, they aren't in the same state, it was just hard," the insider said. "They both love each other very much and they want it to work. It's just been tough with the long distance."