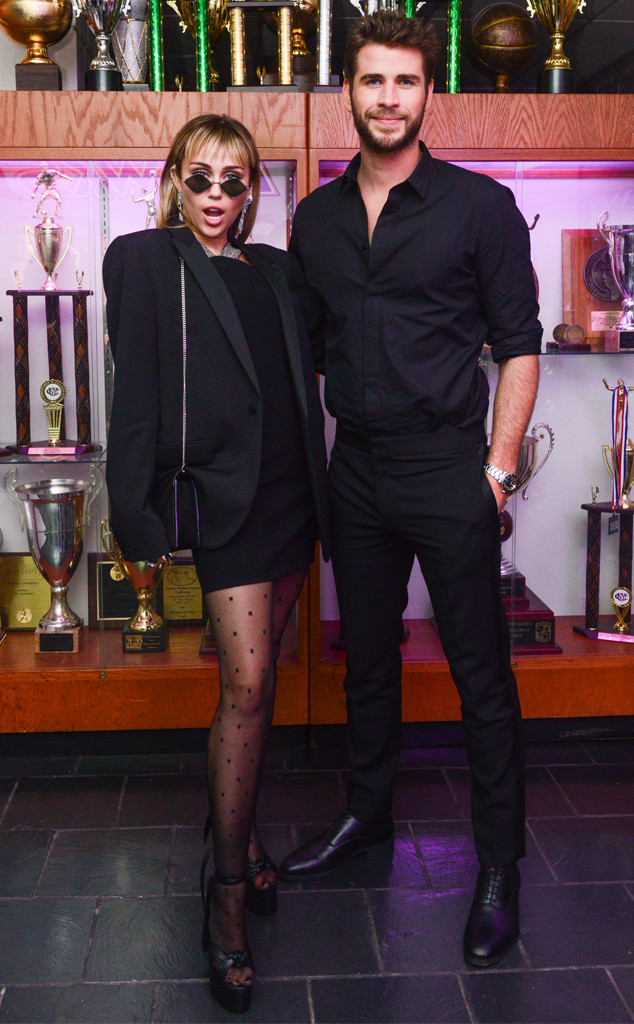 Madison McGaw, Angela Pham, & Joe Schildhorn/BFA.com
Miley Cyrus and Liam Hemsworth were bucking the odds.
The engaged Last Song co-stars were together for almost four years before breaking up in 2013, their young love seemingly having run its course as their respective evolutions took them in separate directions.
But after what they both later acknowledged was essential time apart, they reunited toward the end of 2015, at first off the radar in Liam's native Australia, Miley part of the tight-knit, beach-loving Hemsworth family once again.
And vice versa, with Billy Ray Cyrus telling Entertainment Tonight in June 2017 that Liam had become a regular at their place in Nashville.
"Liam's been here quite a bit," Miley's dad said. "They both love the outdoors. They love Four Wheeling and the people. Both of them, Liam especially... he's like, 'Man, the people here are so nice,' and it's true."