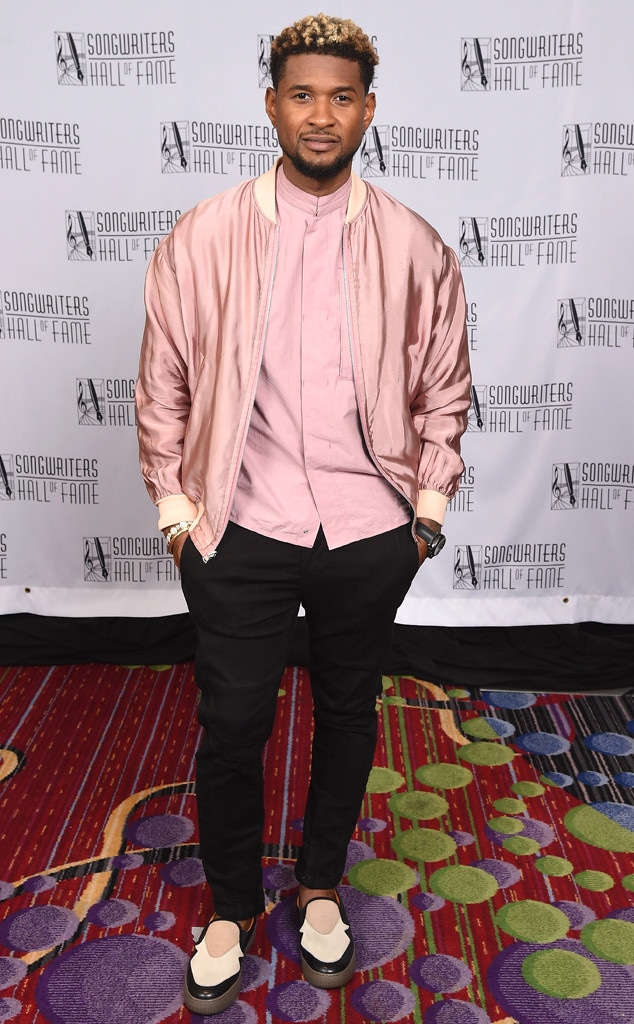 Gary Gershoff/Getty Images for Songwriters Hall Of Fame
UPDATE: Usher scored a major legal victory in the $20 million lawsuit filed against him. E! News has confirmed Laura Helm, who accused the singer of giving her genital herpes, filed court documents on Friday to dismiss the case. 
Usher's attorney said in a statement to E! News, "It's our sincere hope that this dismissal will bring an end to the opportunistic litigation against Usher in Georgia."
______
Usher continues to fight back against accusations that he allegedly gave genital herpes to Laura Helm.
In court documents obtained by E! News, the Grammy winner's attorney has asked the court to dismiss Laura's $20 million lawsuit in part because the plaintiff assumed her own risk when sleeping with a partner.
"With a one in six chance that any given partner could have genital herpes, plaintiff assumed the risk of contracting an STD each and every time she chose to have unprotected sex with a casual, consensual party," Usher's attorney Steve Sadow stated.
"To be perfectly clear, [Usher] is not asking the court to pass moral or societal judgment on plaintiff," the documents state. "[Usher] is only seeking the correct application of the legal doctrine of assumption of risk as interpreted and construed in Georgia's appellate decisions."
In Laura's verified tape, she alleges to being a participant in two casual, consensual sexual encounters with a celebrity.
According to Usher's attorney, Laura "made the free choice to engage in unprotected sexual activity. In doing so, she failed to exercise ordinary care for her own safety."
Usher has never confirmed that he has an STD or had sex with Laura. And when three accusers came forward in August claiming the "Yeah" singer had sexual relations with them in the past without telling them he had the herpes virus, his legal team denied the allegations.
Usher "general and specifically denies each and every allegation contained in the complaint and the entirety thereof, including each purported cause of action contained therein," his lawyers said in a statement.
TMZ was first to report the legal development.
(This story was originally published Tuesday, October 10, 2017 at 5:37 p.m. PST)