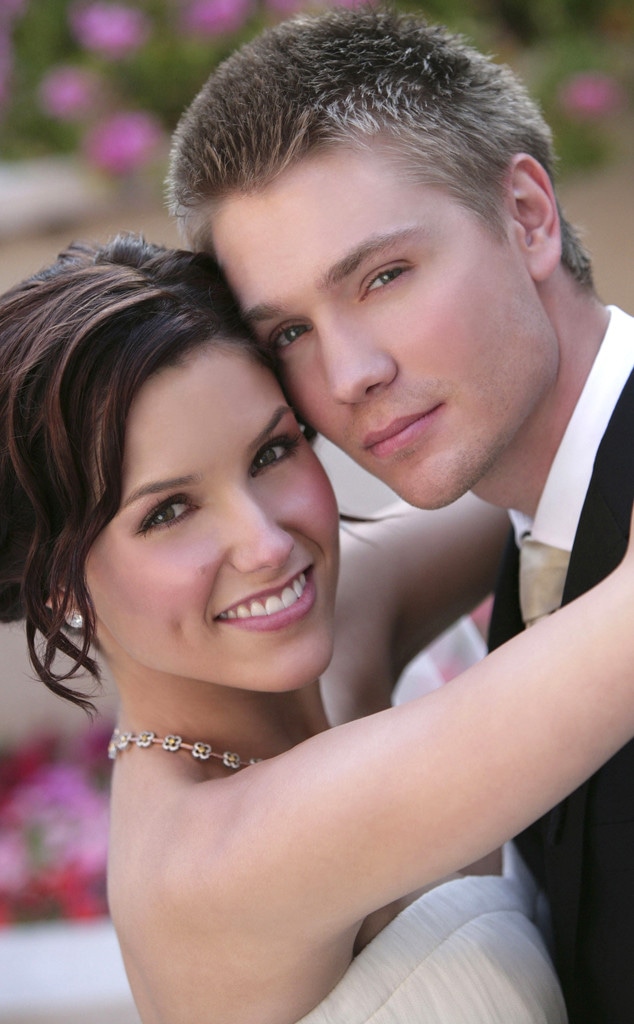 AP Photo/Michael Brannigan
Much like their One Tree Hill characters Brooke Davis and Lucas Scott, Sophia Bush and Chad Michael Murray weren't meant to be.
The former costars met on the set of the WB drama and tied the knot during a seaside ceremony in Santa Monica, Calif., on Apr. 16, 2005. They separated five months later and Bush filed for an annulment on the basis of fraud in February 2006. Her request was denied, and their divorce was granted in December 2006. Though they remained professional on the set of their teen soap (which later moved to The CW), the exes lost touch after Murray exited the series in 2009.
Bush was asked if she still keeps in contact with Murray during a Jan. 6 appearance on Bravo's Watch What Happens Live. "That's such an interesting question," Bush told the caller. "But my mother once said to me that if you don't have anything nice to say, not to say anything at all."
The actress couldn't help herself, however, and went on to say that she never should have dated Murray. "We were two stupid kids who had no business being in a relationship in the first place," Bush, 31, admitted. "To all the other costars who've worked it out, more power to you."
How did the two work together and stay cordial on set post-split? "At the end of the day, we're grownups, and I actually think it's interesting that when people split in a way that's unpleasant, they usually just go on quite literally hating each other—or the person in my situation hates the other person, whatever—but when you have to work with somebody for another half a decade, you kind of have to deal with it. Because for me, at the end of the day, my job is my priority," Bush explained. "And so I think at the end of it, it really let me just let go of it."
Bush's failed relationship with Murray didn't sour the One Tree Hill experience, however. When the show went off the air after nine seasons in 2012, the actress took some keepsakes home from the set.
Plus, Bush is still in close contact with former costars Lisa Goldstein, Bethany Joy Lenz and Lee Norris. "A lot of us keep in touch," she said.
Does that mean a One Tree Hill reunion is a possibility? "I don't want to be the one to break it to people, but I don't think so," Bush said. "The writers would have to write it and they've said no."