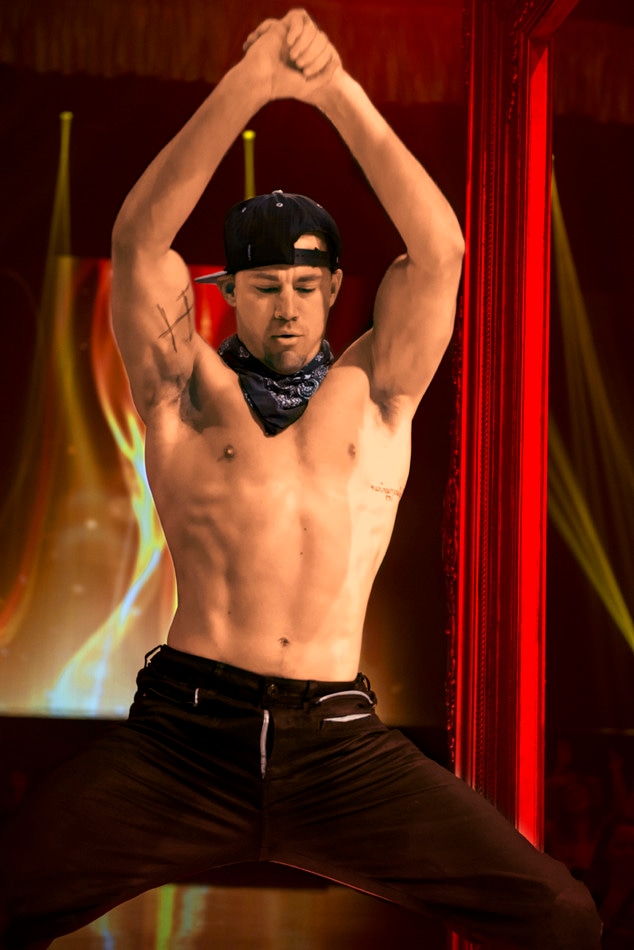 Claudette Barius/Warner Bros
Step up your game and get ready to break out your best dance moves, because today is Channing Tatum's birthday.
The Alabama native turns 39 years old today and let's be honest, this guy just gets better with age.
When we go back to his first few film roles including Coach Carter and She's the Man, it's clear that Tatum was a dreamy star in the making, but throughout his career he's grown in more ways than one.
His acting has gotten better and better, his dance moves have continued to impress and his bod has become even more dreamy...you know we're not lying.
Whether you still watch Tatum as Tyler Gage in Step Up and imagine being his dance partner, or are a fan of his stripper work in Magic Mike and its sequel Magic Mike XXL, there is a lot to celebrate when talking about the birthday boy.
Tatum has come a long way since his early days as an actor and we cannot wait to see what he does next.
Ideally all of his roles will feature some sort of singing and dancing like the recent Hail, Caesar! film where he danced as a sailor, but really we'll take any Tatum movie these days.
While dancing is how he really got his foot in the door, over the years action movies have become one of his many go-to roles as well. There's been the 21 Jump Street movies, The Eagle and White House Down to name a few.
Plus, who can forget his romance films including The Vow and Dear John? He has so much range!
In honor of Tatum's birthday we want to know which of the actor's past roles is your favorite to watch? It's hard to choose, but we think you can do it.
Channing Tatum Movie Poll