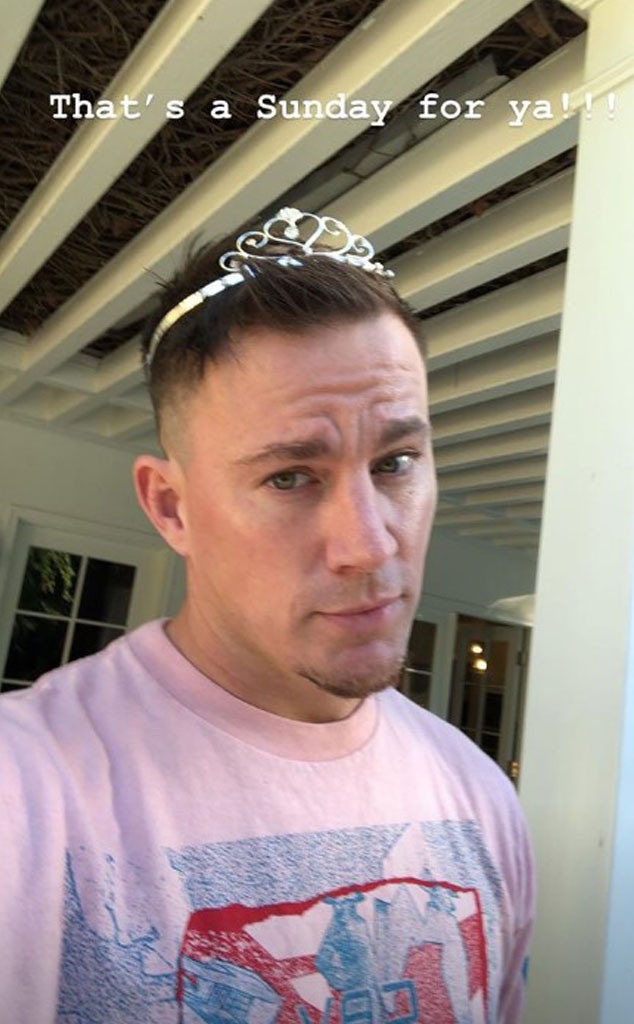 Instagram
He may be Magic Mike, but Channing Tatum doesn't have any magic tricks when it comes to getting glue off his hands.
Tatum and his 5-year-old daughter Everly spent their Sunday afternoon making homemade slime. Not just any slime—colorful, beaded slime. Yum!
The Smallfoot star documented their day with the slime in a series of videos posted to his Instagram story. In the first video, Everly puts her hands in the bucket of pink slime and lifted her hands out of it with the goo trailing down her fingers. "Ewwwwww," he said. 
"I really need to get this off," Everly replied.
"We're never getting this off," he said sounding defeated.
In a second video, Channing holds the camera over the slime pail, framing the amorphous substance like it's evidence at a crime scene. "I don't want to touch it," he told his daughter.
"I made it less touchy," she responded, sounding very diplomatic.
By "less touchy," Everly of course just meant "less sticky" because she "added less glue." 
At least she has her dad's best interests at heart!
Later on, the slime clings itself to the 21 Jump Street star's hands as if it were some crazed fan. Asking how to get the slime off his fingers, Everly told him, "Just pull it off."
How hard could it be?
Channing also posted a photo of himself channeling his inner Meghan Markle and wearing a tiara. "That's a Sunday for ya!!!" he captioned it.
Making home scientific experiments with Everly is just one of the many activities they like to do together. E! News caught up with the actor at the Smallfoot premiere in September and he talked about how Everly has already proven she inherited his dance skills. 
"We have dance-offs almost every day at some point," he said.
Channing added, "She's always had dance moves. She does her own dance moves. I don't know where she gets them, but she's been doing them since the day she came out."
The two of them also enjoy going to shows together, as evidenced by Everly and Channing attending his new girlfriend Jessie J's concert in Los Angeles.
It seemed like a close call as to who would win the battle of Channing and Everly versus the slime, but it looks like the Tatums emerged victorious.