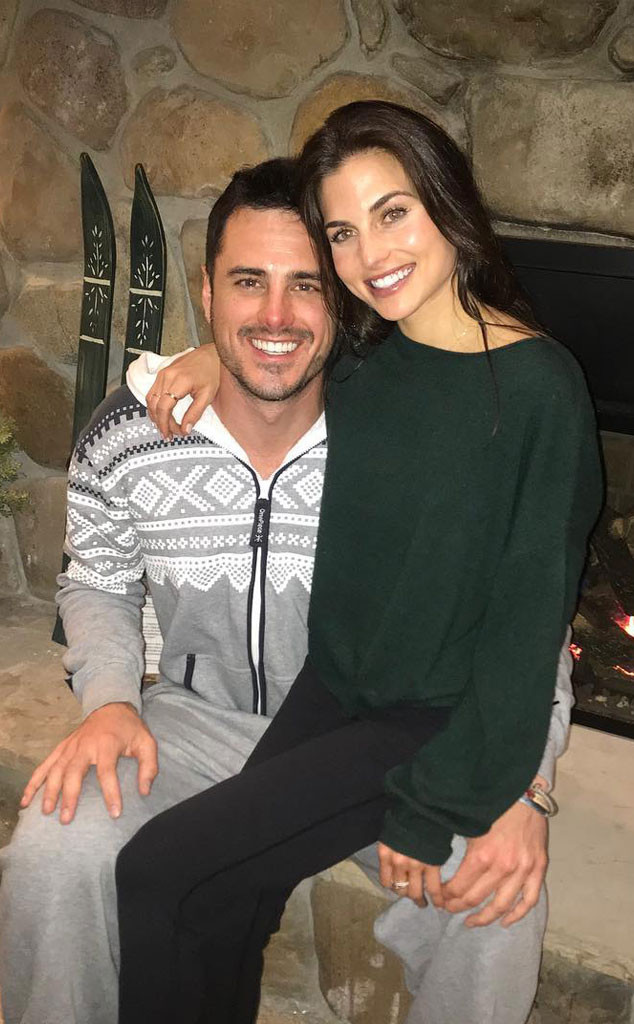 Instagram
We have a Bachelor birthday on our hands!
Ben Higgins turned 30 on Saturday and was graced with a plethora of birthday tributes on social media from fellow Bachelor Nation members as well as other friends. One special post was shared by his girlfriend, Jessica Clarke.
Ben and Jessica have only been public a.k.a. Instagram Official for about a month now and the two of them haven't been shy in terms of sharing their feelings about the other one on their respective profiles. On Sunday, Jessica posted a picture of herself, Ben and her brother Philip Clarke in Nashville. It just so happens that these two men in her life have birthdays just one day apart, which she wrote about in the caption.
"Two of my favorite guys had big bdays! Benjamin turned 30 yesterday and has been my greatest surprise and blessing," she wrote. "Baby Philip turns 21 today and has been my best friend and little brother since forever. My heart is just overflowing, what a weekend."