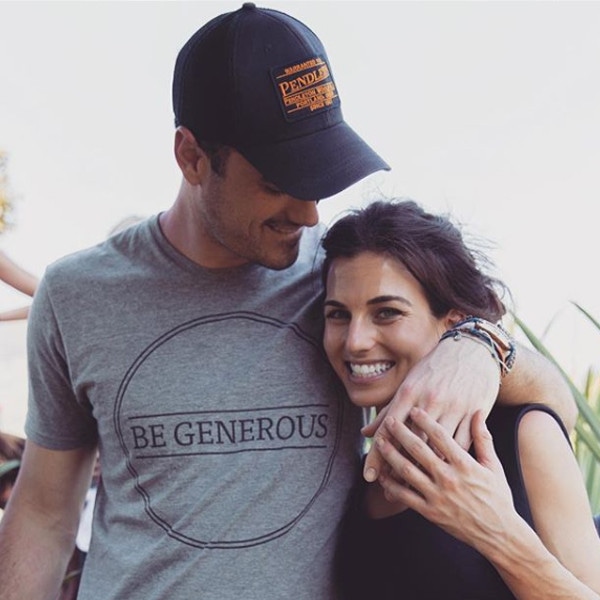 Instagram
Ben Higgins is ready to introduce his girlfriend to the world.
After much excitement and anticipation, The Bachelor fan-favorite took to social media on Wednesday afternoon to make his relationship with Jessica Clarke Instagram official.
"I've been selfishly keeping this girl to myself for too long! Hey friends meet @jessclarke_!" he wrote to his followers. "I successfully slid into her DM's a few months ago. I took a risk and I am glad I did. She is someone special, and I look forward to where life is going to take us."
Ben continued, "Stay tuned for the journey. In addition, this picture was taken this week in Honduras. I got to spend some time with an incredible group of people from all over the USA on a @generous_coffee_ adventure. Life is good!"
In this week's episode of Ben's iHeartRadio podcast, his co-host Ashley Iaconetti revealed that Jessica will be a guest on the Almost Famous show this coming Monday.
"This is the most fantastic, heartwarming thing! I'm so happy for you!!!" Ashley shared in the comments section. Wells Adams added, "#HottyToddy."
Back in January, Ben first revealed on his podcast that he had been dating someone and was currently in a long-distance relationship.
As he tried to keep her identity under the radar, those close to him stayed loyal but also revealed how happy he was.
"Everybody is buzzing about this. No [I haven't met her], but I know that they've been going back and forth on flights to see each other over the past couple of months," Ashley revealed to E! News at OK! Magazine's Pre-Grammys party. "He definitely seems very happy."
So who is Ben's new love? Let's take a look at everything we know about Jessica so far!
1. She's an Ole Miss Alum: Jessica recently graduated from Ole Miss with a Bachelor's Degree in Integrated Marketing and Communications, according to her LinkedIn. She took to Instagram in May to share pictures from her graduation.
"My time at Ole Miss taught me that I have no control over my life and man am I thankful for that!" she captioned the post. "It wasn't what I expected, but it was far better. Thanks for my best friends."
2. She Has Two Brothers: Jessica posted a photo to Instagram with her brothers at Ole Miss. "Last game day as a Landshark and I got BOTH of my brothers with me in my favorite place, best day ever...hotty toddy," she captioned the social media snap.
3. She Appears to Have a Dog Name Rex: Jessica shared a sweet picture with her pup on Instagram over the summer.
"Rex came to watch his cousin play, but he's blind so he's just listening," she captioned the post.
4. She Runs Marathons: Jessica posted a photo after completing the Rock 'n' Roll Nashville Marathon in 2017.
"Came out of retirement for my city," she wrote alongside the picture.
5. She Works at Valet Energy in Nashville: Jessica's LinkedIn shows that she's been working as a Key Account Manager at Valet Energy for several months.
As for Jessica's grand reveal on Instagram, she kept things short but oh-so-sweet.
"My secret boyfriend, Ben!" she shared on social media. "He has one of the biggest hearts and kindest spirits, I got to share Honduras with him this past week and I'm excited for many more adventures!" Too cute!