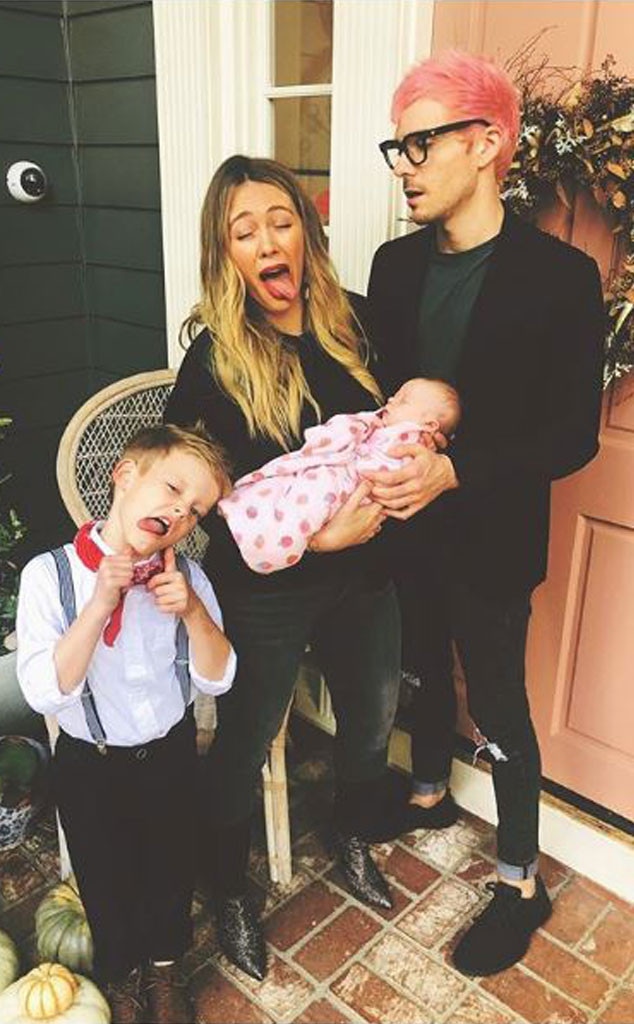 Instagram
Hilary Duff is an actress, singer, sister, daughter, hair color daredevil and so much more, but when all is said and done, she's a mom first.
In October, the Younger star welcomed her second child, a baby girl named Banks, with her boyfriend Matthew Koma making her a mother of two for the first time ever. Even though she's new to the mom-of-two game, she has been parenting son Luca (with ex-husband Mike Comrie) for six years, so she sort of has the mom thing down to a science. 
That doesn't mean however that the 31-year-old singer and actress has it all figured out.
In fact, more often than not Duff takes to social media to talk about the fact that she has nothing figured out, because she's human and humans have no real clue what they're doing...even if they seem calm and collected.
That was exactly the case on Tuesday, when Duff revealed a minor win to some, but a major win for a mom in an Instagram post.
After dropping Luca off at school she opened up to her followers about the fact that she had successfully managed her two kids on her own for the first day and her comments were totally relatable.
"Breastfeeding and making breakfast, getting 2 kids and myself dressed and packed and out the door while tripping over 4 dogs and feeding the damn fish was not easy. But I did it. And I'm proud of myself!" she shared in a shameless selfie style post.
Duff continued by saying that all moms deserve a freaking medal for doing this on a regular basis. "I'm proud of every mom out there who MAKES IT FREAKIN HAPPEN. All day! Everyday! You are the shit! Bad ass, super goddess, world taker oner and you deserved to be praised."
This is not the first time that the Texas native has been real and honest about being a mom and the struggles that come with it.
In fact, Duff is the queen at being open AF about being a mom, a parent in general and what it's like to be pregnant.
She's right, she does deserve to be praised as do all super goddess moms and that's why we've turned to Duff herself for some more sage wisdom and hilarious truths about motherhood below.
You go Hilary, we salute you and your mom truths!
Check out all of Duff's relatable quotes on parenting below and be ready to laugh (and maybe cry a little) at how spot on she is.