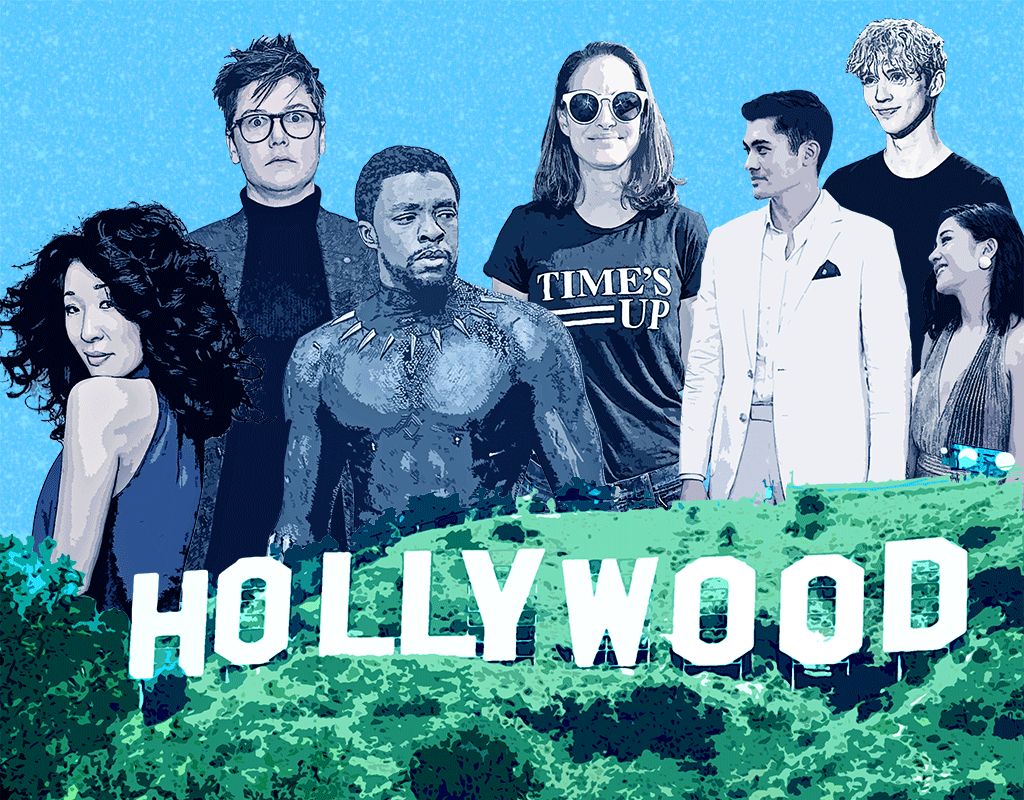 Melissa Herwitt/E! Illustration
The call for representation is nothing new.
For years, media watchdog groups have kept tabs on all manner of entertainment, pushing for strides in inclusion with every annual report they release, tallying the media landscape in terms of ethnicity, gender or sexual orientation. Why? Because to feel seen is essential to feeling like you matter. And there's no better way to feel seen than to see yourself reflected back at you in the art and media you consume.
Year after year, the general consensus was that Hollywood could do better, must do better, at reflecting the world as it is and not the world as execs deem profitable. And year after year, aside from a few notable strides, Hollywood's response seemed to be a resounding "Meh." But not this year.
While there is still much work to be done, as there certainly always will be, there's no denying that there was a true paradigm shift in 2018, with progress being made in the worlds of film, TV and music at every step. And even more promising than that? The general public proved that there was a hunger for the sort of inclusion that critics had been pushing for all along, with films like Black Panther and Crazy Rich Asians, musicians like Troye Sivan and Hayley Kiyoko, and TV shows like Queer Eye and RuPaul's Drag Race breaking records and making some serious money. This is show business, after all.
From the arrival of Time's Up to the heaps of history-making Golden Globe nominations—not to mention its equally historic host announcement—2018 has chock full of representation wins. Here's to all the ways Hollywood has truly changed for the better.