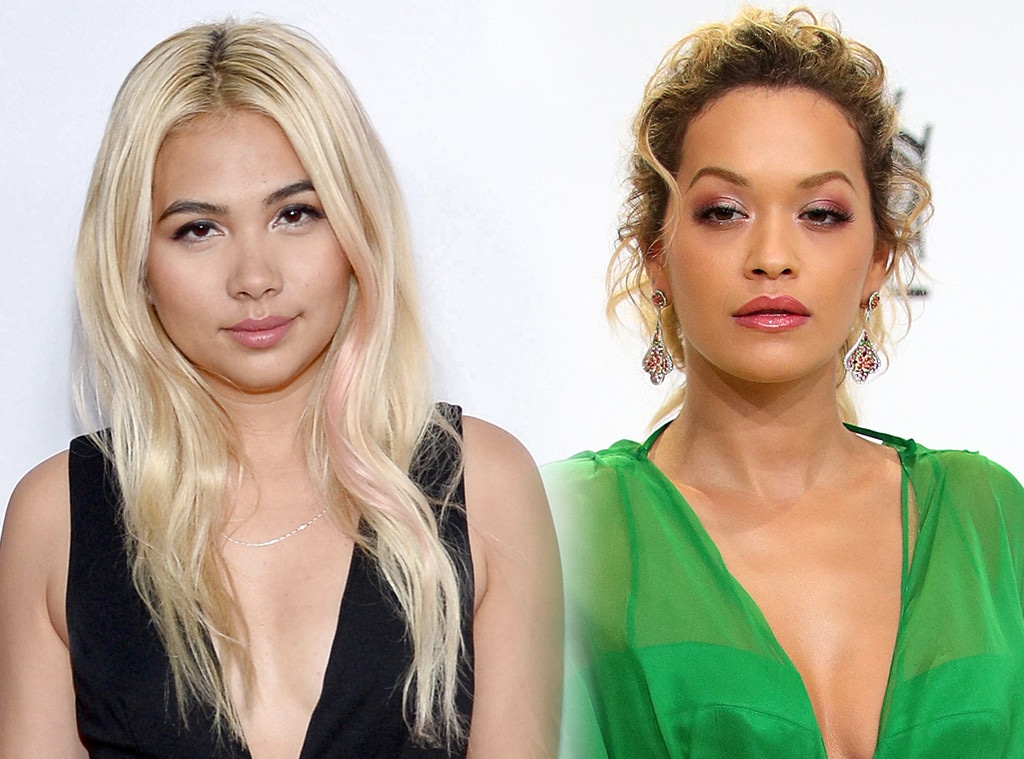 Getty Images
Hayley Kiyoko believes Rita Ora's new song "Girls" is harmful to the LGBTQ+ community. 
Ora's newly-released collaboration with Cardi B, Bebe Rexha and Charlie XCX explores themes of bisexuality with lyrics like "Sometimes, I just wanna kiss girls, girls, girls/Red wine, I just wanna kiss girls, girls, girls." Kiyoko, who is openly gay, took to social media on Friday with her perspective on the track's controversial portrayal of queer relationships. 
"It's important for us artists to use our platforms to move the cultural needle forward, not backwards," she wrote in a statement. "There is a new song that came out today featuring a handful of well-known pop artists that me overwhelmed with thoughts. I literally have a knot in my stomach right now."
Kiyoko, 27, said she "fully supports" artists "opening up more and more about their sexual identities," adding, "But every so often there come certain songs with messaging that is just downright tone-deaf, which does more harm than good for the LGBTQ+ community. A song like this just fuels the male gaze while marginalizing the idea of women loving women. I know this wasn't the intention of the artists on the song, but it's the lack of consideration behind these lyrics that really get me."
She concluded, "I don't need to drink wine to kiss girls; I've loved women my entire life. This type of message is dangerous because it completely belittles and invalidates the very pure feelings of an entire community. We can and should do better."
Fellow pop singer Kehlani also expressed distaste over the "many awkward slurs, quotes, and moments that were like 'word? word,'" she wrote on Twitter. The self-identified queer artist described the lyrics as "harmful," also tweeting, "Every artist on the song is fantastic, and very much loved and supported by me... by all of us. but this isn't about talent. it's about choice."
Ora and the the rest of the singers have not commented publicly on the backlash. 
In a previous statement, the British pop star called "Girls" a "celebration of love" "inspired by all the strong women I've seen who aren't afraid to be themselves."
Ora addressed the backlash via Twitter Monday:
(Originally published on Friday, May 11, 2018, at 6:14 p.m. PDT.)