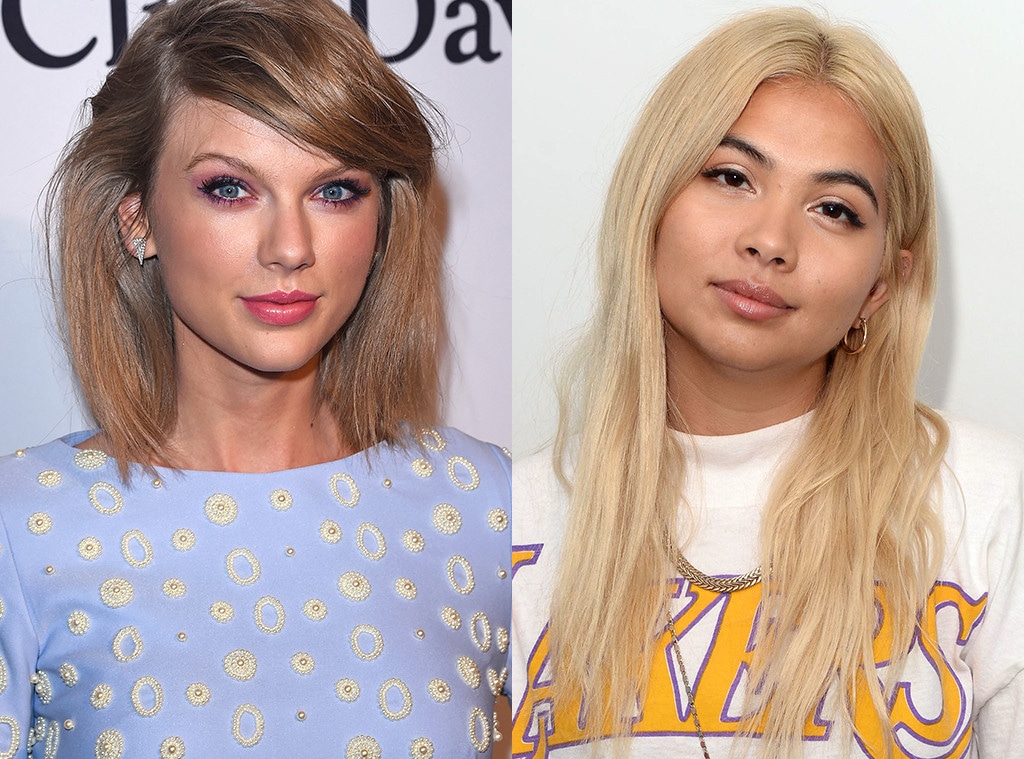 Getty Images/REX/Shutterstock
Taylor Swift has come to "Girls Like Girls" singer Hayley Kiyoko's defense after some fans criticized the latter over comments she made about the pop star.
In an interview with Refinery 29, Kiyoko, said, "I've had several music industry execs say, 'You're doing another music video about girls?' I literally looked at them and was like, um, yea...Taylor Swift sings about men in every single song and video, and no one complains that she's unoriginal.' I'm not over-sexualizing my music. I make out with women because I love women, not because I'm trying to be sexy. That's not to turn heads—that's my life."
Some fans interpreted Kiyoko's remarks as shade towards Swift.
The pop star responded to the comments and the criticism on Tumblr.
"We should applaud artists who are brave enough to tell their honest romantic narrative through their art, and the fact is that I've never encountered homophobia and she has," Swift said. "It's her right to call out anyone who has double standards about gay vs straight love interests."
"❤️ and respect to @taylorswift13 and all the brave artists out there sharing their truth with the world," Kiyoko replied on Twitter. "I appreciate you. We keep climbing."