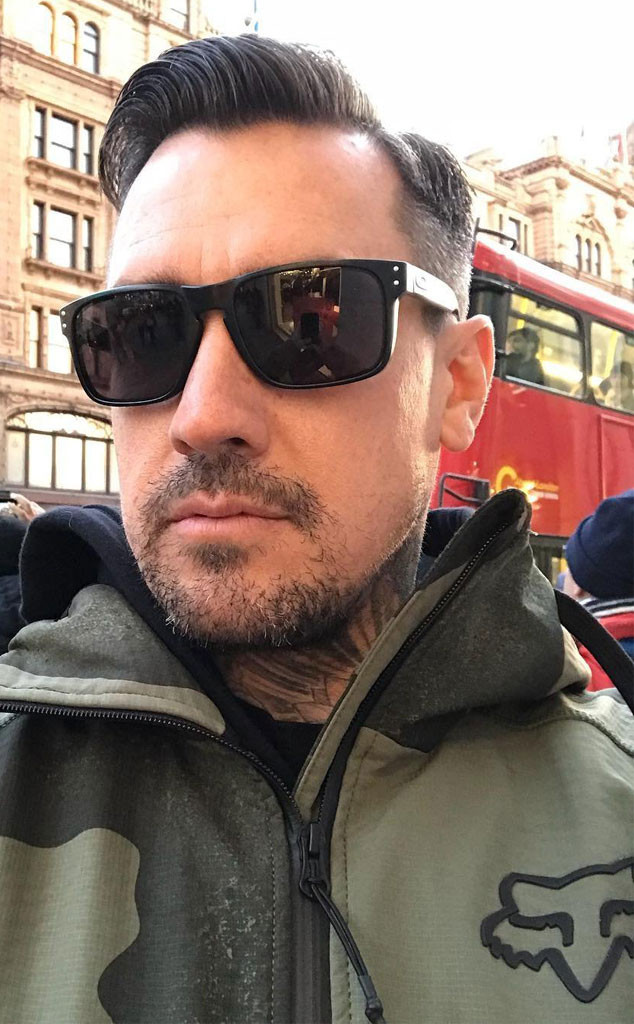 Instagram
Carey Hart's message has been read loud and clear.
The former motocross professional and Pink's husband posted a controversial Instagram on Tuesday that warned looters who were coming after homes destroyed by the Woolsey Fire in Southern California. The picture depicted 12 men who looked unrecognizable thanks to their incognito disguise of wearing bandannas and gas masks around their mouths as well as sunglasses. Most of the men in the photograph proudly posed with guns, which look like AR-15 assault rifles. While many of the men held the guns in front of them, a few of them raised their rifles into the sky.
The group of males stood behind a piece of wood that said in spray paint writing, "Looters will be shot on site. P.D.C. Posse." It is not fully clear if Hart himself is in the photo or if he took the picture from elsewhere.