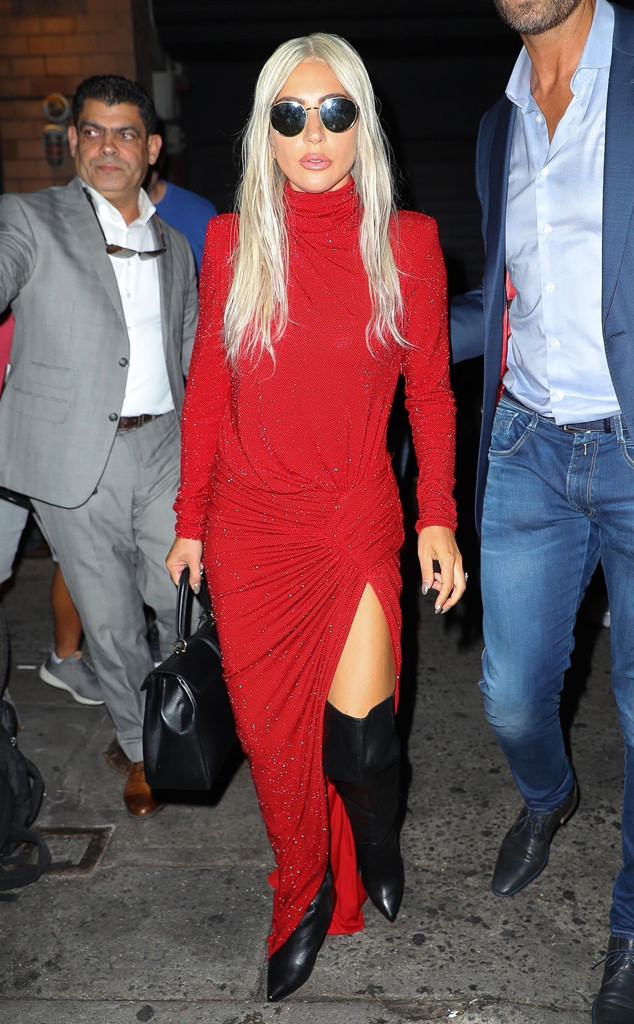 Spartano / BACKGRID
Lady Gaga has already given us a "Million Reasons" to love her, but on Sunday she gave us more.
Despite hastily evacuating her Malibu home last week amid the threat of the Woolsey fire, the actress took time out of her day to tend to the needs of others in the Malibu community. In photos shared to social media, the singer is seen visiting the Pacific Palisades High School, which has been set up as a Red Cross evacuation center for those affected by the natural disaster.
In a video obtained by TMZ, the 32-year-old told the crowd gathered at the center, "I extend my love to each and every one of you. I know we do not know each other, but I love you. This is an emergency, but you are not alone, and we have each other."
She admitted that much like them, she is still in shock and is "not exactly sure when or how this is gonna hit me when it does," but she assured the group, "What I can tell you is that I will pray for each and every one of you."