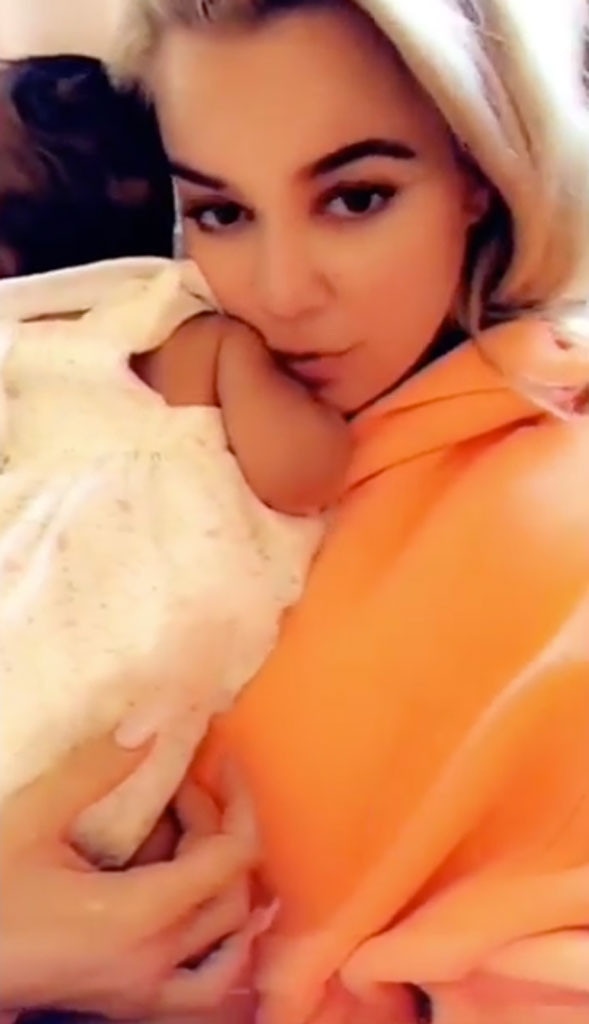 Instagram
True Thompson is fitting right in with her Kardashian cousins.
New mom Khloe Kardashian brought the 3-month-old to join her cousins Dream Kardashian and Penelope Disick for some fun at a baby class.
Kourtney Kardashian, who recently returned from a family vacation to Italy, could also be seen with the group of youngsters, who were singing and dancing to the nursery songs, on Khloe's Snapchat.
It has been just under a month since the 34-year-old and her baby girl moved back home to L.A., but it appears the mother and daughter are settling in nicely, especially with the help of the Kardashian clan. "The whole family is thrilled that Khloe is home and that they will get to be close by and an every day part of True's life," a source previously told E! News.
And for Khloe, having a support system by her side has helped to ease the difficulty of returning to work after taking some time off for maternity leave. "I've missed a feeding here and there with True, but I've never missed multiple feedings in a day so I have a ton of anxiety," the Good American designer shared on social media last week. 
Despite the drama following boyfriend Tristan Thompson's, cheating scandal, the reality star still feels lucky knowing True has "such a great daddy" to watch after her. Khloe revealed to fans at the same time, "He has done all the feedings while I am gone, so shout-out to all the good dads out there."
The couple appears to be getting along well, with the two taking the night off from diaper duty to join former Cleveland Cavaliers teammate LeBron James and his wife Savannah Brinson for a casual dinner. Onlookers revealed to E! News that, "They were all smiling and laughing as they came out." 
The laughs and smiles continued on the drive home, where Tristan and Khloe were able to enjoy the alone time and share a kiss.