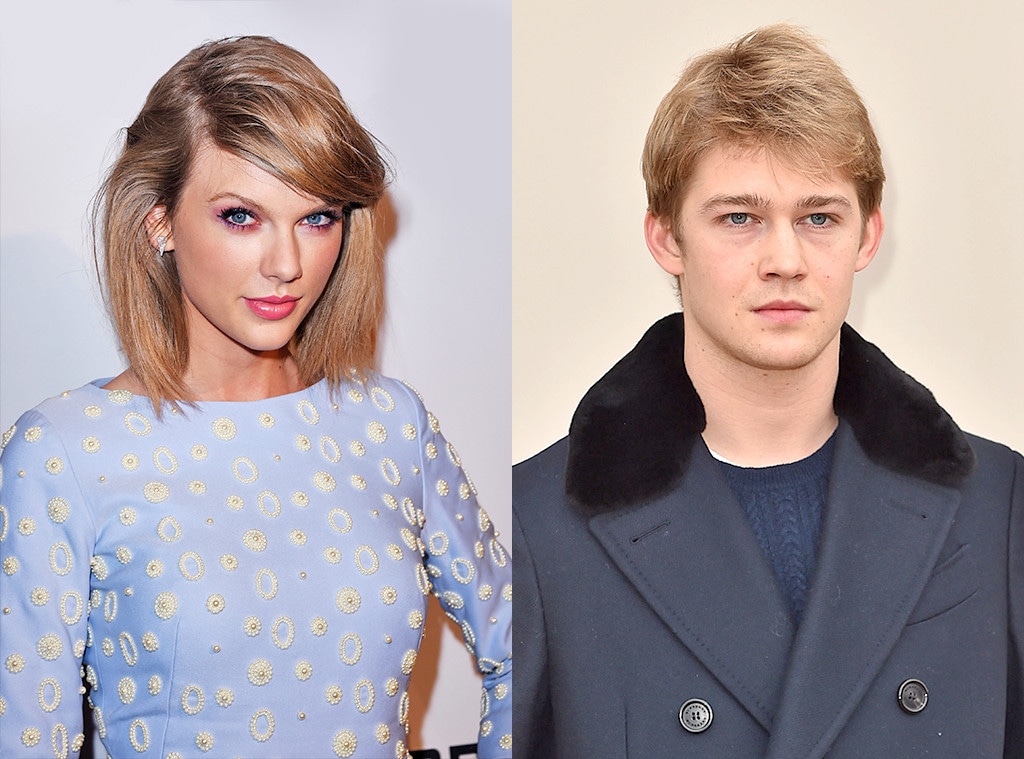 Getty Images
A decade of dating has taught Taylor Swift some harsh truths about love.
You should "never ever become someone else for the sake of a relationship," she intoned to Vanity Fair, but rather find a man who isn't critical by nature. And if a guy cheats or wants "to take a relationship backward," she noted, you should run. "I just don't ever want to end up in a relationship that isn't fair ever again," she explained to Cosmopolitan.  
More than anything, though, she learned it's really hard to date when you're one of the most famous people in the world. Seeing her every excursion with past partners such as Jake Gyllenhaal, Conor Kennedy and Harry Styles become headline news had given the self-professed hopeless romantic a decidedly pragmatic view of love.
"I feel like watching my dating life has become a bit of a national pastime, and I'm just not comfortable providing that kind of entertainment anymore," she told Rolling Stone in 2014. "I don't like giving comedians the opportunity to make jokes about me at awards shows. I don't like it when headlines read 'Careful, Bro, She'll Write a Song About you,' because it trivializes my work. And most of all, I don't like how all these factors add up to build the pressure so high in a new relationship that it gets snuffed out before it even has a chance to start. And so, I just don't date."
Jason Merritt/Getty Images
Okay, that may have been an overreaction. But finding a way to suss out potential partners without, as she once described it, "20 men with cameras" tagging along was pure genius. Eager for her relationship with Joe Alwyn not to make a premature debut á la Hiddleswift—the purportedly intimate end to their first outing splashed across the front page of Britain's The Sun—the 28-year-old went to extreme lengths to keep their romance concealed.
In the early months, Swift and the London-based actor, 27, went into "lockdown" mode, a source told E! News, spending much of their time together in private locales "where they could get to know each other without the pressure of a public relationship and people making judgment calls." Even after The Sun revealed "Taylor's Secret Brit Love" last May, they maintained their cloak and dagger routine. Save for a few paparazzi shots, the twosome haven't really been photographed together, much less strolled hand-in-hand down a red carpet. And the closest Swift, who dubbed her romance with Calvin Harris "magical" in a Vogue profile, has come to gushing about Alwyn was pointing in the direction of his VIP seating before launching into her single "Gorgeous" on the opening night of her Reputation Stadium Tour May 8.
Kevin Winter/Getty Images for TAS
Fans should expect more sightings in the 50-plus dates to come. "Joe will be going out on the road with Taylor for some of the tour," an insider reports. But don't expect Swift to tell all about this enchanting romance. "Being low-key and staying out of the spotlight has really helped their relationship," the insider tells E! News of the 10-time Grammy winner and the Mary Queen of Scots actor. "It's made things more special and sacred."
Details of the Taylor-Joe origin story are so guarded even her most devoted fans couldn't say with any amount of certainty exactly how they met. Though Swift did drop a few hints about their earliest encounters with "Gorgeous", the track she told fans was about Alwyn.
From the mention of her boyfriend who's "older than us," Switch was technically unavailable with she first caught sight of the attractive suitor with the "ocean blue eyes."
FameFlynetUK/FAMEFLYNET PICTURES
Such clues led listeners to believe she crossed paths with Alwyn in an L.A. spot on Sunset and Vine at some point in the summer of 2016—before she split with 37-year-old Tom Hiddleston. Such timing would line up with Swift and Alwyn being spotted at the same NYC after party at the Bowery Hotel that October and the "Blank Space" singer dropping by a screening of his film Billy's Long Halftime Walk a month later.
Of course she could have also just been using a healthy dose of artistic license.  
What we do know is the classically trained thespian, hailed as the next big thing by The Hollywood Reporter, checked all of Swift's initial boxes, with one pal telling Us Weekly her ideal guy is hot, smart, talented and British. And there was enough chemistry that Swift, who's said, "I need that unexplainable spark", realized she had to play this romance differently.
Her three most recent exes had all griped to the media about how challenging it was to be the plus one for one of music's biggest stars. One Direction standout Styles told Rolling Stone having their outings captured by cameras "was a learning experience for sure," while Hiddleston revealed to GQ, "I'm still trying to work out a way of having a personal life and protecting it, but also without hiding."
As for Harris, he praised the strides Swift took to keep their union from becoming a "media circus", but said that all changed after their 2016 split. As he told Billboard, "It's very difficult when something I consider so personal plays out very publicly."
Christopher Peterson/Splash News
So when Swift crossed paths with the 6-foot-1 Brit when they were introduced by mutual pals, she decided to treat their burgeoning romance as carefully as she would digital files for an upcoming album. (According to pal Ed Sheeran, he once received a single track on an iPad, hand delivered in a locked briefcase.)
"It was her goal to keep it a secret," an insider told E! News adding that the "Look What You Made Me Do" singer "barely told any of her friends."
With the old, openly in love Swift unable to come to the phone, the musician adopted a new undercover persona. It wasn't enough to simply fly to England on her private jet, she also chose to land at remote, out-of-the way airports, booking a chauffeured—and blacked-out—car to zip her over to Alwyn's North London home. And rather than deal with customs, and risk an iPhone-wielding fan spotting her in the terminal, says a source, she would have her passport checked and stamp on board the plane. "She has the whole routine down pat," marvels the source. "She barely leaves a trace."
She had other strategies at the ready for when Alwyn crashed at her penthouses in Nashville and New York's Tribeca neighborhood. Both homebodies, they often skipped what would certainly be heavily photographed dinners out in favor of cooking at home or ordering in delivery, as they did for a get together she hosted in Nashville last June. Should they need to venture out, the crafty pair would rely on a solid trio of burly bodyguards, sleek sedans and hooded sweatshirts to help them slip around unnoticed.
Their efforts may have been extreme, but they were incredibly effective. "They really got to know each other over the past few months," one source reported of their union's early days. And Swift liked what she heard. "He is different than the other guys she has dated," says the source. "He is very low-key and just a chill guy overall. They get along great."
The select few that got a chance to witness their love left impressed.
Sheeran gave a firm approval during an October interview on British radio show Capital Breakfast, saying of Alwyn, "He's really nice. Really, really friendly, really good dude," while Selena Gomez more coyly answered, "Honestly, if my friends are happy, that makes me happy," when asked about her pal's romance during an interview on SiriusXM's The Morning Mash Up.
The Mary Queen of Scots star also passed muster with the singer's most crucial bestie, mom Andrea. As for Swift, an insider reveals she's enjoyed "many a Sunday roast" in England with Alwyn's psychotherapist mom Elizabeth, documentary-maker dad Richard and brothers Patrick and Thomas. "Taylor's met all of Joe's family," says the insider. "And they seem very comfortable around her. His brothers all seem to be fans of them together as they've hung out with Taylor and Joe on several occasions."
As the votes of confidence piled up, the pair slowly grew more comfortable tiptoeing into the spotlight. Alwyn was in the crowd when Swift returned to the stage at Z100's iHeartRadio Jingle Ball concert in December and by her side for a March hike through Malibu.
Pointing out the Vogue model (he posed with Swift pal Gigi Hadid for a 2016 issue) at her Reputation tour debut was another big move. But it's hardly the same as sharing an embrace in front of the crowd gathered at the Grammys or handing out an I [heart] TS tank. "She got buried in media being on top of her life during the last relationship, so she tried everything in her power to not have that happen again," an insider explains to E! News of Swift's reticence. "She doesn't want the photos, the hysteria, the speculation. When she's ready, she'll talk about it. Don't expect this to play out like her other relationships."
In other words, don't bet on this union flaming out anytime soon. "She is crazy about Joe," says a source, "and really excited about their relationship."
And she's entering into the partnership with a decade's worth of experience under her waist-cinching belt. No longer the same wide-eyed girl who penned "Love Story", she told Elle, "I realized there's this idea of happily ever after which in real life doesn't happen. There's no riding off into the sunset, because the camera always keeps rolling in real life."
Now, she told the mag, "I have more of a grasp on the fact that when you're in a state of infatuation and you think everything that person does is perfect, it then—if you're lucky—morphs into a real relationship when you see that person is not in fact perfect, but you still want to see them every day."
She'd just prefer no one else is there to watch.