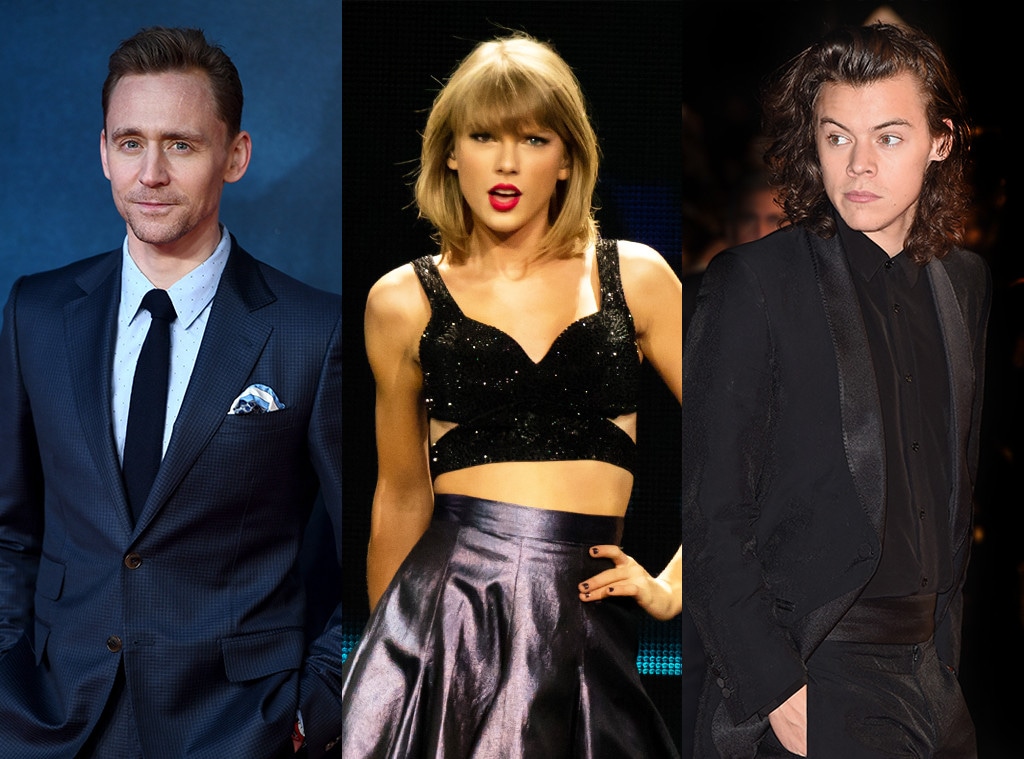 Getty Images
If you're dating Taylor Swift, chances are you're going to be photographed from the moment you wake up until you go to sleep.
She probably wishes it could be different, but alas, it's not. There are always going to moments when T.Swift is caught taking a fall stroll with her bae-of-the-moment, or if you're Tom Hiddleston, you're photographed wearing an "I ♥ T.S." tank top. That photo alone was worth millions of words.
In the newest issue of Rolling Stone, Harry Styles sounded off on what it was like to have his romantic outings with the "Style" songstress photographed and easily searchable years later.
"When I see photos from that day, I think: Relationships are hard, at any age. And adding in that you don't really understand exactly how it works when you're 18, trying to navigate all that stuff didn't make it easier," the "Sign of the Times" singer recalled. "I mean, you're a little bit awkward to begin with. You're on a date with someone you really like. It should be that simple, right? It was a learning experience for sure."
"But at the heart of it," Styles added, "I just wanted it to be a normal date."
In the celebrity world, normal is a relative term. When Hiddleston tried to have a normal Fourth of July weekend at his then-girlfriend's famous annual party, he learned swimming can be taken out of context.
After he and Swift split, Hiddleston revealed to GQ that the tank top was a means to protect a wound he had on his back from the sun. A friend handed him the now-iconic tank top and what began as a joke among friends turned into a story in it of itself. 
"I have to be so psychologically strong about not letting other people's interpretations about my life affect my life. A relationship exists between two people. We will always know what it was," Hiddleston told the magazine. "The narratives that are out there altogether have been extrapolated from pictures that were taken without consent or permission, with no context. Nobody had the context for that story."
Hiddleston admitted he learned a lot from the experience. "I'm still trying to work out a way of having a personal life and protecting it, but also without hiding. So the hardest thing is that that was a joke among friends on the Fourth of July...I just, I was surprised," the actor said in hindsight. "I was just surprised that it got so much attention. The tank top became an emblem of this thing."
So what's the moral of the Swift story? That everyone just wants a little bit of normalcy in an abnormal life.