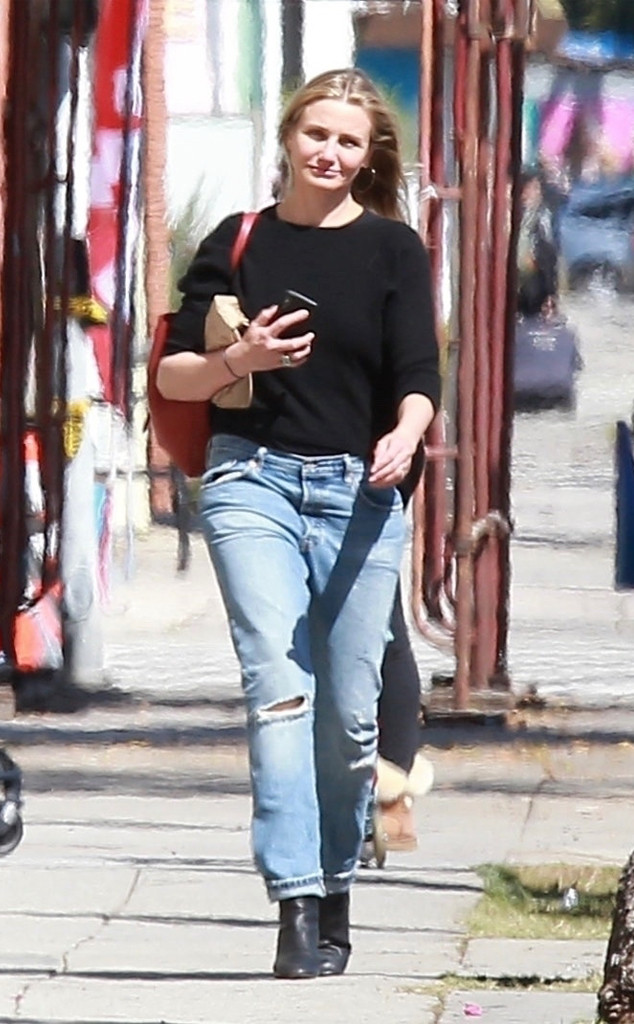 Javiles/Bruce / BACKGRID
A decade ago, Cameron Diaz was the highest-paid actress in Hollywood.
In the 12 months leading up to June 2008, she had earned roughly $50 million, according to Forbes, thanks to being a star of the four-part Shrek franchise, plus live-action turns in the comedy What Happens in Vegas and the tear-jerker My Sister's Keeper, which came out the following year.
"Cameron Diaz, that's my girl. Now she's a bloody top actress, isn't she?" Eric Bana's completely obnoxious husband said in front of his actress wife played by Leslie Mann in Judd Apatow's 2010 comedy Funny People. "...Ahhh, Something About Mary. I love that movie! She's so funny!"
Point being, Diaz was always the epitome of the men-want-her-and-women-want-to-be-her movie star: gorgeous but relatable; good in gross-out comedies, action movies and trippy stuff like Vanilla Sky; and pretty much the person you most wanted to hang out with at the party.
Yet even with so many people paying attention all the time, it was still easy to miss that, like a cruise ship, the four-time Golden Globe nominee had slowly... slowly... started to change course.
Until seemingly all of a sudden one day, it turned out she had done a full 180 and sailed off in an entirely different direction.