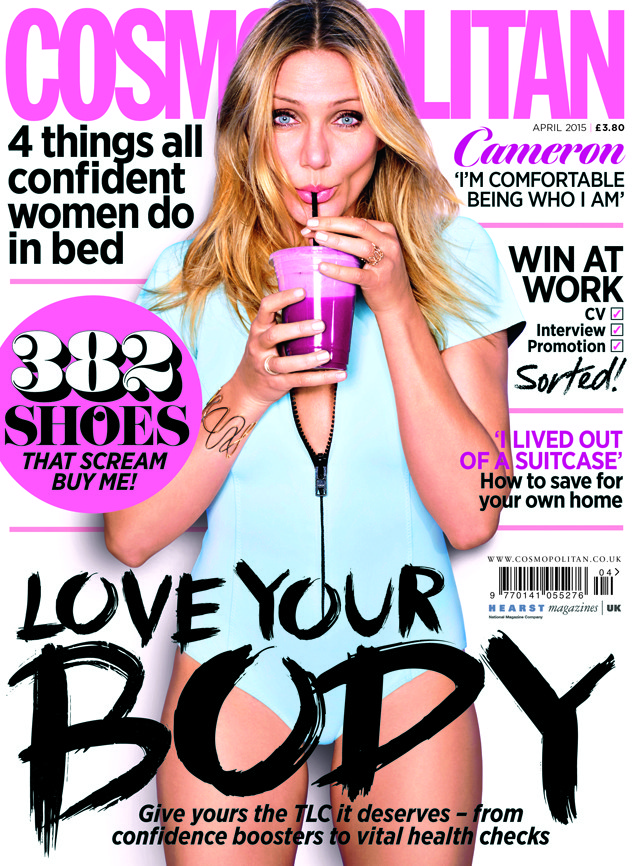 Matthias Vriens-McGrath/British Cosmopolitan
Get it, Cameron Diaz!
It's no secret that the blond, blue-eyed bombshell has one of the most enviable bods in Hollywood, so it's also no shocker that she was chosen to grace the cover of Cosmopolitan U.K.'s April 2015 "Love Your Body" issue.
The 42-year-old actress flaunts her killer gams and famous curves in a variety of photos for the magazine, but also gives some tips to those who wish for a trimmed and tone body by promoting a healthier lifestyle. Yes, you can do it.