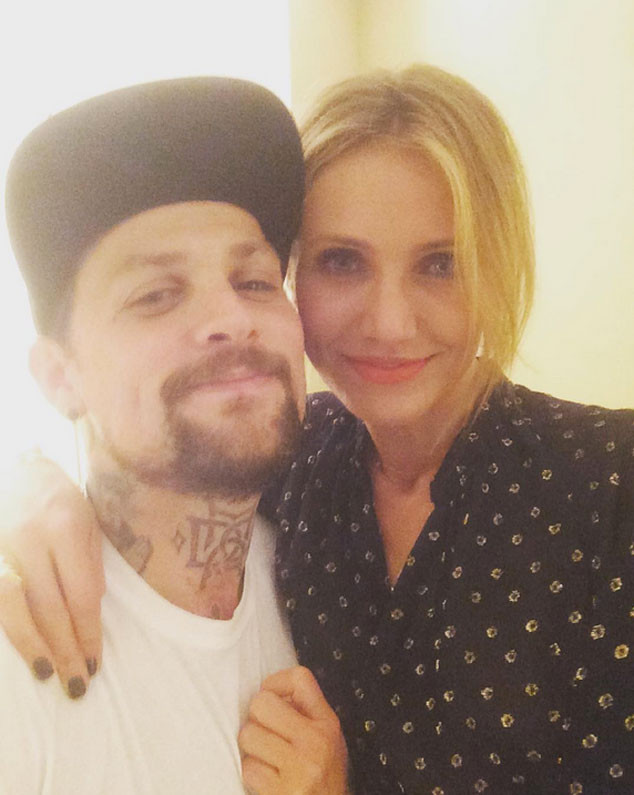 Instagram
After a whirlwind courtship and wedding, Cameron Diaz and Benji Madden are giving fans a little insight into how their relationship-turned-marriage all went down.
Diaz appeared on Andy Cohen's Radio Andy and recalled how she and "Benj" came to be. "It was one of those things where everyone tells you, 'You just know when you know,'" she explained. "I was like, 'What does that mean? Oh, I get it. You just know when you know.' Like you're my husband."
Although she knew Benji's sister-in-law, Nicole Richie, and his brother, Joel Madden, for a couple of years, Cameron and Benji didn't really cross paths. "The first thing I said when I first met my [would be] husband was, 'He's hot,'" she confessed. "How come I didn't know this before? We had never been in the same circle."
The couple didn't formally meet until she hosted a dinner party at her house with Nicole and Joel. The Good Charlotte member asked Cameron if he could invite his brother Benji over. "Then I saw him again," she continued. "Wait a second, still hot!"