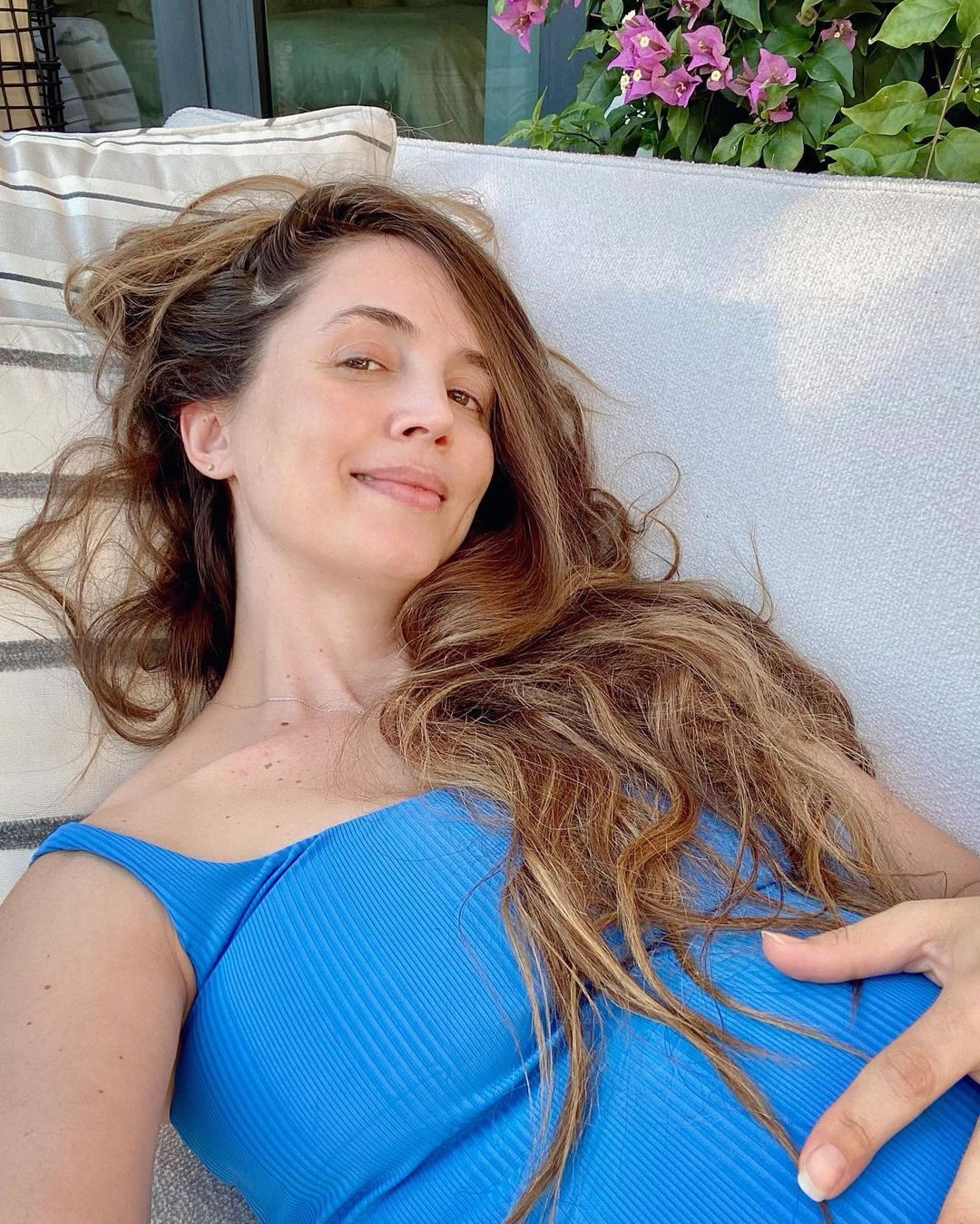 Instagram
Eliza Dushku's household is about to get bigger!
The Bring It On actress took to Instagram over the weekend to share the sweet and special news that she's pregnant and expecting her second child with her husband Peter Palandjian.
"Mama x 2..," the Buffy the Vampire Slayer star began her post on Saturday, Feb. 27. "@peter.palandjian & B~ how I love you!!"
Eliza's Bring It On co-star Gabrielle Union gushed over the news and replied with several red heart emojis. Kevin Smith, who directed Eliza in Jay and Silent Bob Strike Back, added, "Another l'il DuckShoot! The world needs more of you, E!"
The Wrong Turn actress' baby announcement included a collage of photos, including one image that showed her growing baby bump and another of her 16-month-old son, Philip "Bourne" Dushku Palandjin, who wore an adorable shirt that read, "Can you dig it? I'm going to be a big brother."
The actress didn't reveal any extra details about her little one. However, her blue outfit had many wondering if the color was a hint at her baby's sex. Only time will tell!
News of Eliza's second pregnancy comes a little over a year after she welcomed her son. In August 2019, she gave birth to her son and shared the heartwarming details about the meaning behind his moniker.
"Our beautiful baby boy arrived in Beantown!" she explained at the time. "Philip 'Bourne' Dushku Palandjin (*we will call him #Bourne! As in the town in Cape Cod vs 'Jason') rolled up and out this past Saturday night to the warmest welcome of his already madly in love w him parents (good god, I love my husband!), fam & friends."
"WE ARE JUST SO GRATEFUL & overjoyed rn & thank you ALL for sharing this exciting journey w/ us," she added. "Here's to what's to come *my emoji game has increased exponentially since this ball of love burst into the world & now they just shoot out of my child-loving heart."
Eliza isn't the only celebrity to announce her baby news. In the last year, it seems celebrities are expanding their families more than before. Below, see who has welcomed little ones into the world, including Mandy Moore, Meghan Trainor and many others!