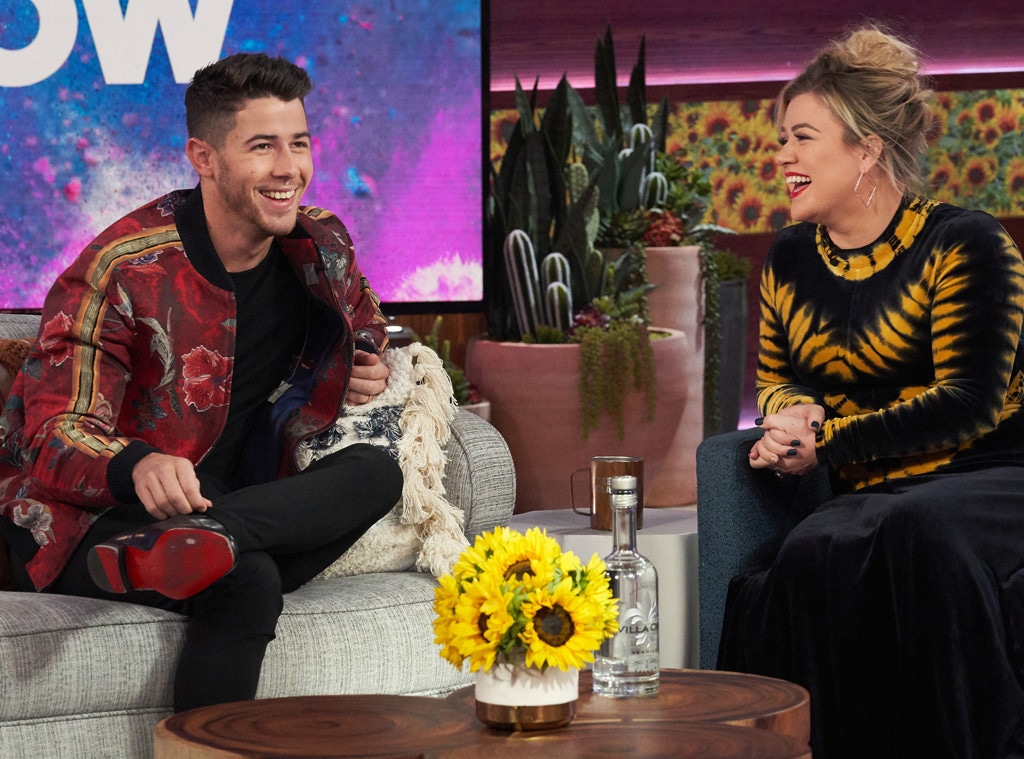 Adam Christopher/NBCUniversal
Reality TV is not Nick Jonas' cup of tea.
During an appearance on The Kelly Clarkson Show airing Thursday, the singer told host Kelly Clarkson that, despite the staggering number of celebrities in their family, a reality show is not on their bucket list.
"I will say, you have, like, the most famous family ever," Kelly accurately pointed out. Fans of the Jo Bros, of course, know this to be true, given Nick's opulent 2018 wedding with Priyanka Chopra and Joe Jonas and Sophie Turner's equally high-profile 2019 nuptials.
Given the star quality of their family, Kelly suggested they add another money-making endeavor to their repertoire. "Y'all should have—you shouldn't, but you should—have a reality show," she said. "I just want to see it. I want to watch the dynamic of all those famous people in one family."
A cute idea, no doubt, but Nick wasn't feeling it. As he quipped, "I think the band might break up again if we had a reality show."
Of course, the family did have a reality show previously—E!'s Married To Jonas, which ended in 2013. It solely starred the OG Jonas Brothers married couple, Kevin Jonas and Danielle Jonas, but the rest of the family did make intermittent appearances.
It's not as if Nick, Kevin and Joe completely dislike telling stories about their family, of course. The three were a united front in the 2019 documentary Chasing Happiness, which broke down their rise to fame, their breakup and their reunion.
And part of their rise to fame was actually thanks to Kelly herself!
As she revealed in the interview, "I had no idea that y'all opened for me in 2005! 'Cause I feel like I just got really cool." Elaborating, Nick responded, "No one cared about us in 2005. We were just coming up. And basically, to get other gigs, we listed the other acts that we had opened up for. But that really just meant that were on, like, the outside stage in the parking lot while you were playing for 40,000 people."
"You helped us get a lot of gigs after that," he continued. "So, thank you. We owe you 20 percent."
That 20 percent just won't be coming from a reality show.