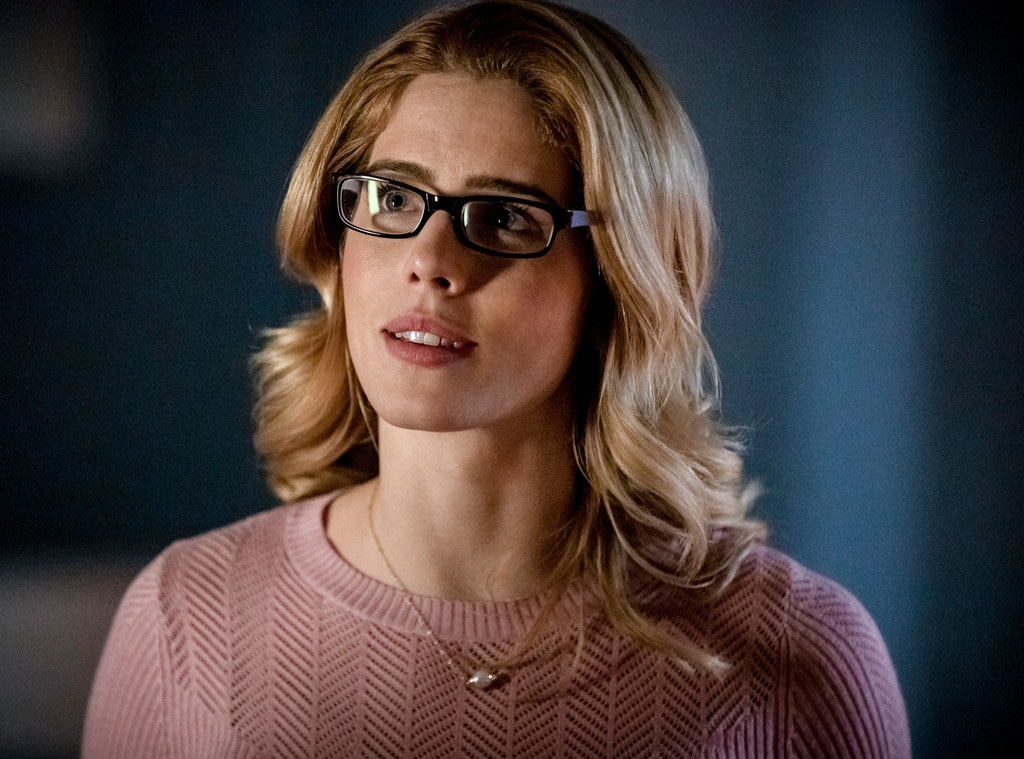 CW
Arrow will be down one crime fighter when it returns for its eighth and final season. Series star Emily Bett Rickards took to Instagram to announce she would be leaving the show during the current seventh season.
Along with photos of herself in character, Rickards wrote:
"The time has come to talk of many memes. Of bows and arrows and superheroes and Olicity and Queens
And why TGA is so damn hot
And yes, canaries need more scenes... But wait just one minute
before we go and do all that
For this makes me out of breath
To have this not small chat
"Felicity and I
are a very tight two
But after one through seven
we will be saying goodbye to you
"I thank you all for the time we've shared
The elevators we have climbed
The monsters we have faced and scared
And The burgers we have dined
I will keep her in my heart for always
And I hope that you can too
Because she would not be alive if it weren't for all of you
Love,
Felicity and Me," the post concluded.
"We've had the pleasure of working with Emily since season one and in those past seven years she has brought one of TV's most beloved characters to life," executive producers Greg Berlanti and Beth Schwartz said in a statement. "And although we're heartbroken to see both Emily and Felicity leave the show, we're completely supportive of Emily and her future endeavors. She will always have a family at Arrow."
Arrow will come to an end with a 10-episode final season on The CW airing in the 2019-2020 TV season. No word on how the show will write Rickards' character out. However, she's far from the first actor to leave a hit show, especially and older series getting ready to say goodbye. See other stars who made shocking exits below.
Arrow airs Mondays, 8 p.m. on The CW.