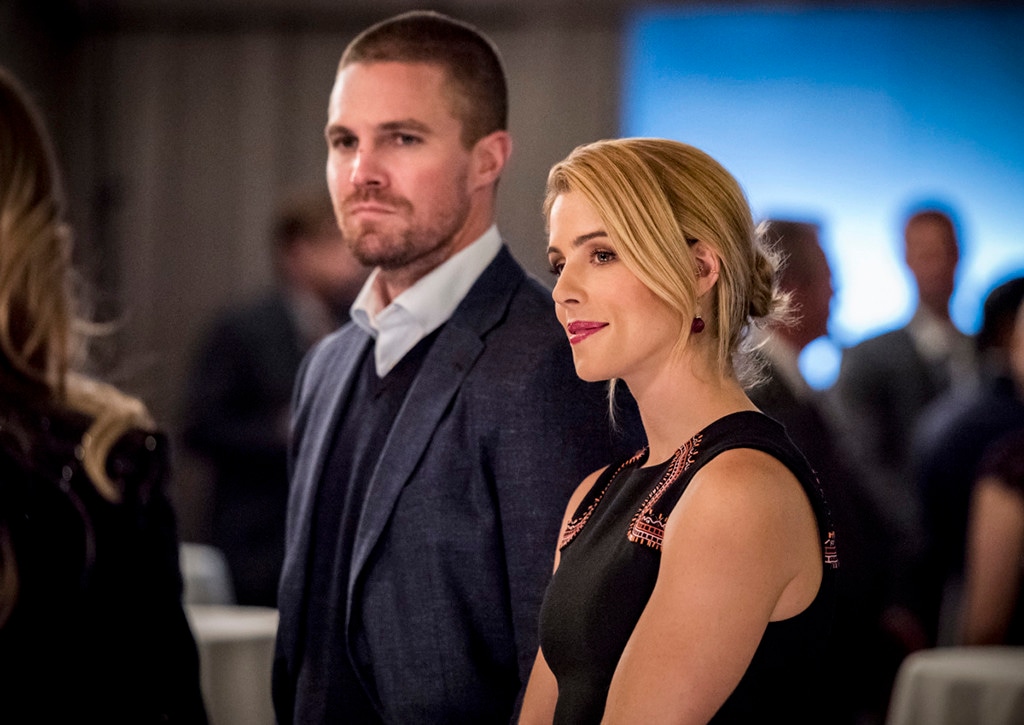 The CW
Arrow is getting ready to take a bow. 
The CW series, the mothership of the Arrowverse that also includes The Flash, Supergirl, and Legends of Tomorrow, and the upcoming Batwoman, will end after season eight, Stephen Amell announced in Tweet on Wednesday. 
"Playing Oliver Queen has been the greatest professional experience of my life... but you can't be a vigilante forever," he wrote. "Arrow will return for a final run of 10 episodes this Fall.There's so much to say... for now I just want to say thank you." 
Executive producers Greg Berlanti, Marc Guggenheim, and Beth Schwartz also released a statement. 
"This was a difficult decision to come to, but like every hard decision we've made for the past seven years, it was with the best interests of Arrow in mind.  We're heartened by the fact that Arrow has birthed an entire universe of shows that will continue on for many years to come.  We're excited about crafting a conclusion that honors the show, its characters and its legacy and are grateful to all the writers, producers, actors, and — more importantly — the incredible crew that has sustained us and the show for over seven years." 
WBTV confirmed that the final season will consist of 10 episodes. 
The show was renewed for an eighth season back in January when The CW renewed 10 of its shows at once, also including Black Lightning, Charmed, DC's Legends of Tomorrow, Dynasty, The Flash, Legacies, Riverdale, Supergirl, and Supernatural.
We already know that next year's Arrowverse crossover is going to be a big one, called Crisis on Infinite Earths, which was world-changing in the comics. Major characters died, all the earths merged into one, and it was generally just a very big deal. Knowing that Arrow will end soon after Infinite Earths means we're a hell of a lot more worried about its main characters not surviving that battle, especially considering how grim parts of the future have been on Arrow this season. The fact that the final season will consist of only 10 episodes makes us even more worried, but at least we've got some time before we've got to think about it! 
For now, let's just hope that some way, some how, this city finally gets saved. 
Arrow airs Mondays at 8 p.m. on The CW.