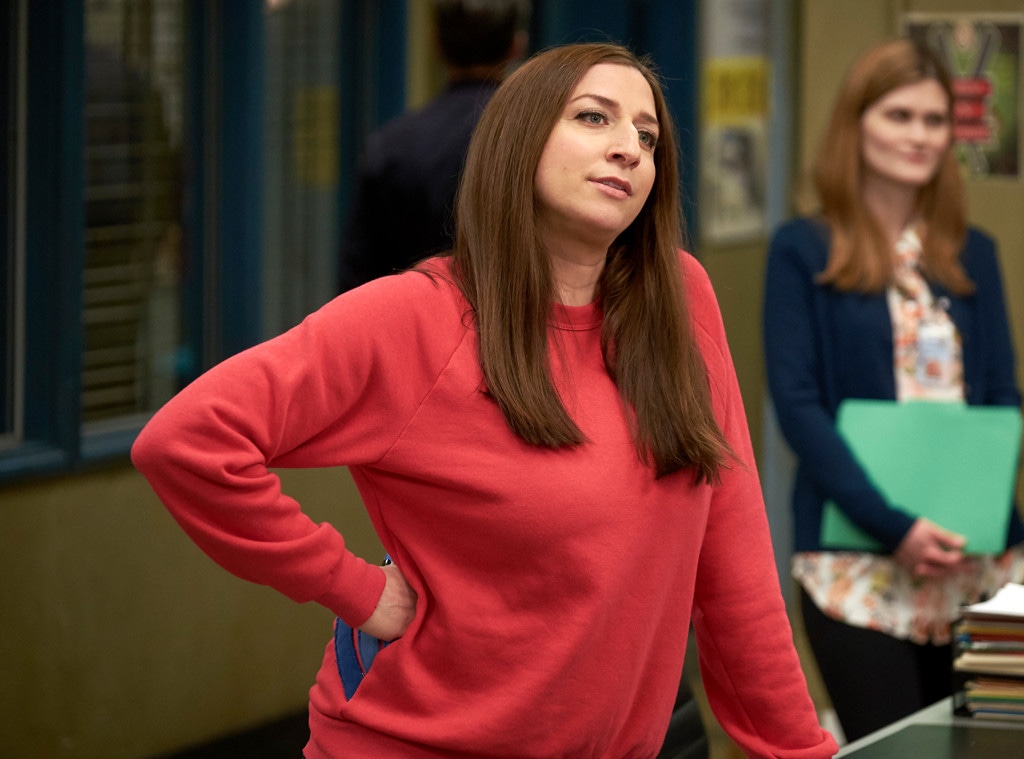 NBC
Chelsea Peretti is leaving Brooklyn Nine-Nine. Peretti took to Twitter to announce her exit from the comedy which is poised to make its official NBC debut sometime during midseason.
"B99 fans. Hiiiiiiiiiiii. Chelsea Peretti, here. I won't be doing a full season of Brooklyn Nine Nine in Season 6. But that doesn't mean I won't ever be back, winky face emoji, heart emoji. I want to thank you for the hours you spent watching Gina be Gina: confident, idiotic-but-smart, pithy, and infused with rhythm and cell-phone radiation," she said in a series of tweets.
Peretti went on to say Emmy Rossum, who recently announced her exit from Shameless, said it best and tweeted Rossum's farewell letter with the parts relevant to Peretti's exit bolded. See it below.
Peretti has been with the cast since Brooklyn Nine-Nine started on Fox in 2013. She and husband Jordan Peele welcomed a son in 2017.
Viewers will see Peretti's fan-favorite character Gina Linetti again when the comedy makes its debut on NBC, she is expected to exit sometime during the sixth season and as Peretti said, you haven't seen the last of her.
"From the moment Mike Schur and I decided to create this show, we wanted Chelsea Peretti to be part of it, and she always will be. She has brought so much to her amazing, hilarious, unique portrayal of Gina Linetti, which is not surprising since she is one of the funniest people in history," series co-creator Dan Goor said in a statement released on Twitter. "We have tried really hard to create a storyline for her departure that lives up to a character who can only be described as 'The human embodiment of the 100 emoji.' While it's sad to see a member of the family leave, we are so proud of Chelsea and excited for what she does next. Also, I know for a fact this isn't the last we'll see of Gina Linetti. I mean, she got run over by a friction' bus, and she only missed like a week of work.
Brooklyn Nine-Nine, which follows an NYPD police precinct, also stars Andy Samberg, Stephanie Beatriz, Terry Crews, Melissa Fumero, Joe Lo Truglio, Andrew Braugher, Dirk Blocker and Joel McKinnon Miller.