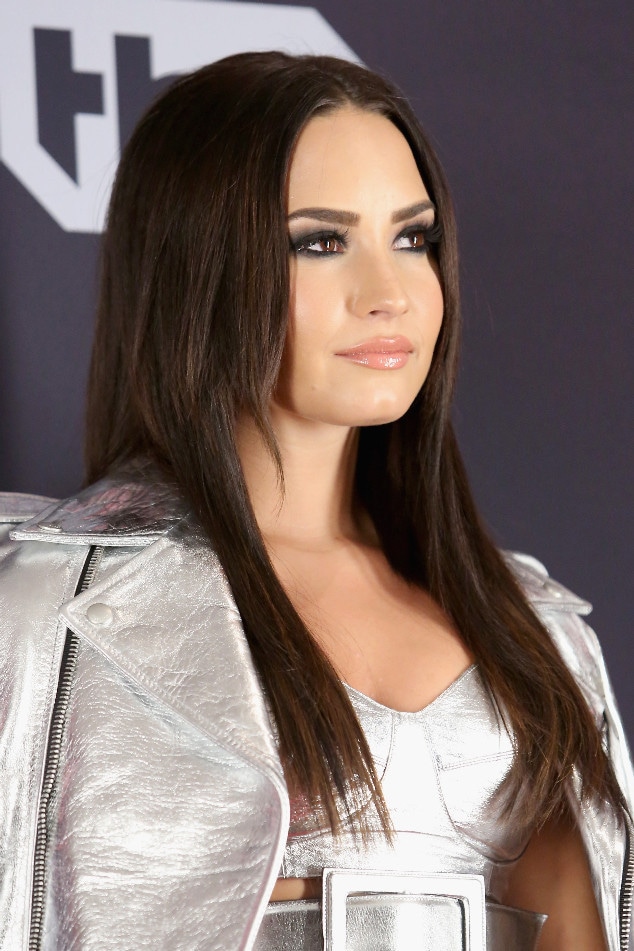 Getty Images
Demi Lovato is practicing some powerful self-love.
One day after news broke that the pop star and her boyfriend of several months, fashion designer Henry Levy, had gone their separate ways, Demi decided to share the personal way she's moving upward and onward from the heartbreak. 
"Cause sometimes you gotta send yourself flowers..." the 26-year-old captioned a photo of the pink and white roses that were delivered to her doorstep. Accompanying the gorgeous bouquet was a sweet note meant to remind Demi just how special she really is. 
"You're beautiful, you're loved and you're worthy of a happy and healthy life," it read. 
Lovato recently returned home to Los Angeles following a stay at a treatment facility. A source told E! News that the singer was taking "precautionary measures" by seeking professional help for an ongoing struggle with mental health issues. Explained the insider, "She never wants to get to a place where she was last year when she relapsed."
Demi was first romantically linked to Henry last November, more than three months after she was hospitalized following a drug overdose. 
And despite Henry's romantic Valentine's Day tribute to his "beautiful soul," our source would ultimately reveal that their relationship may have progressed faster than they were prepared for. 
"Demi and Henry decided to split because none of her family members approved of her getting into a relationship so quickly and wanted her to focus on herself and her health. Demi felt distracted and overwhelmed, and wanted to take a breather and truly get healthy," the source shared. 
As it stands, the "Skyscraper" songstress remains focused on emotional and physical wellbeing, and is even back in the studio working on new music. 
Watch:
Where Demi Lovato Gets Her Fierce Confidence
"She is surrounding herself with the most positive friends and influences," added the insider. "She is perfectly fine with cutting anyone out of her life that doesn't support her sobriety 100 percent. She takes this extremely seriously and is committed all the way."
In January, Demi celebrated six months of sobriety.