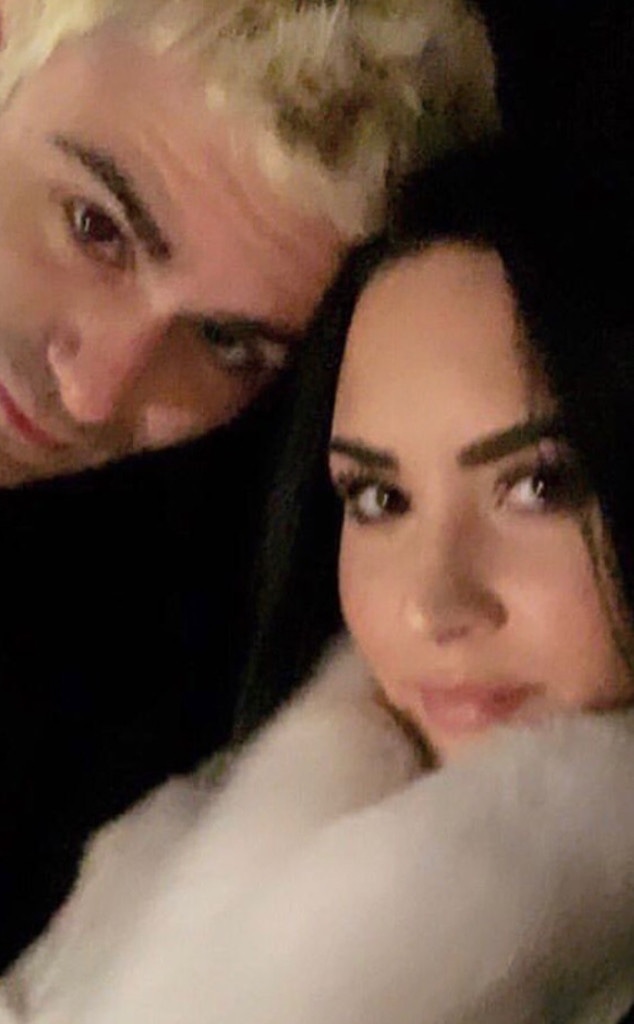 Instagram
Can you feel the love, Lovatics?
As couples across the country celebrated Valentine's Day on Thursday, one pop music superstar received a sweet shoutout on social media.
Earlier this morning, Henry Levy took to his rumored private Instagram and posted a thoughtful message to his leading lady Demi Lovato.
"Happy Valentine's Day to this beautiful soul @DDLovato," he wrote online with a photo of the pair posing for a selfie. "I love you to the moon and back." Henry concluded the caption with a roses and heart emoji.
While Demi doesn't follow the account in question, many fans believe this is an account separate from his public profile.
Ultimately, there's no question that Demi and Henry have developed a close bond in 2019.
Whether enjoying dinner dates in Southern California or vacationing around the country in places like Aspen, the pair clearly enjoys each other's company and spending time together.
"Demi wants to be around people who are like-minded and Henry is good energy for her," a source previously shared with E! News. "They spend a huge amount of time together but Demi is not focused on dating. Demi is very focused on her health."
But with those PDA pics and sweet social media posts, it sure looks like cupid has struck.
Happy Valentines, you two!