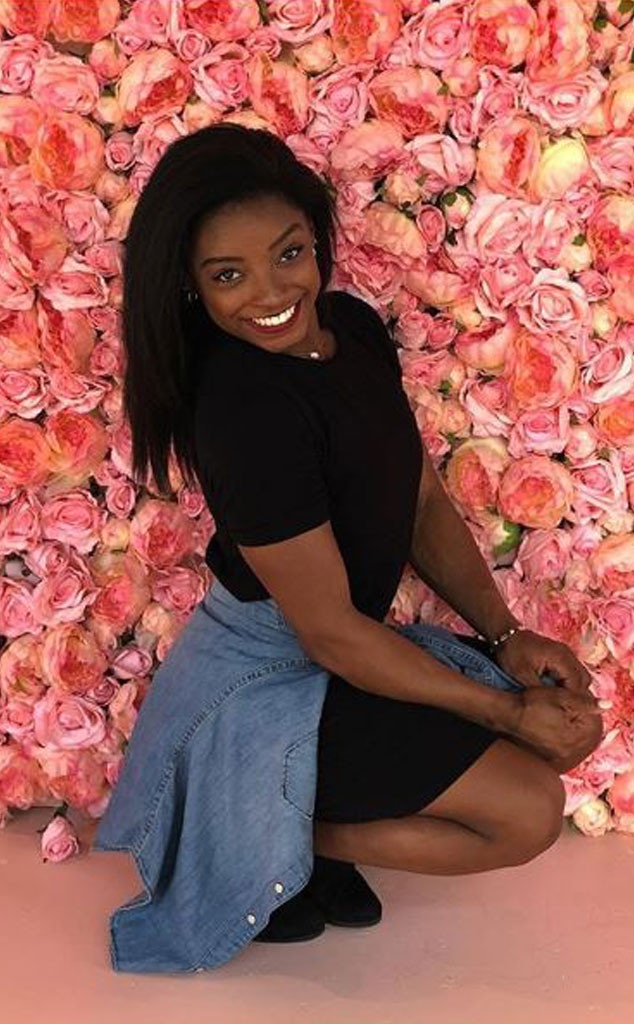 Instagram
We don't know about you, but Simone Biles is feeling 22!
The Olympic gymnast turns 22 years old today and like Taylor Swift sings, it's one of those years that you feel "happy free confused and lonely in the best way" and because of all of that everyone will want to "just keep dancing like we're 22."
Since Biles has been kicking butt for so long now, we have a feeling that her 22nd year will be even more exciting and memorable than all those that have come before it.
We know that she's already competed at the Olympics, won numerous golds, danced her heart out on Dancing With the Stars and has found love, but this year is going to be even better...and her past successes back us up.
During her career and life both on and off the mat, Biles has proved that she is a total badass. She is strong, fierce, feisty and a totally great role model.
What better way to celebrate her birthday than to shine a light on all of the times she was a total winner...and we're not just talking about all of her medals. 
From being a force to be reckoned with within her sport to being someone who knows her worth and stands up to trolls, Biles is a woman you should be watching right now.
She is a little spitfire—who fingers crossed will be back at the Olympics come 2020—who we'd love to grab a margarita with and learn how to do a fun floor routine from.
For all of Biles most memorable moments thus far in her career, keep reading. As you get more and more inspired by the gymnast make sure to give the birthday girl a little shout out on social media, because she definitely deserves it.