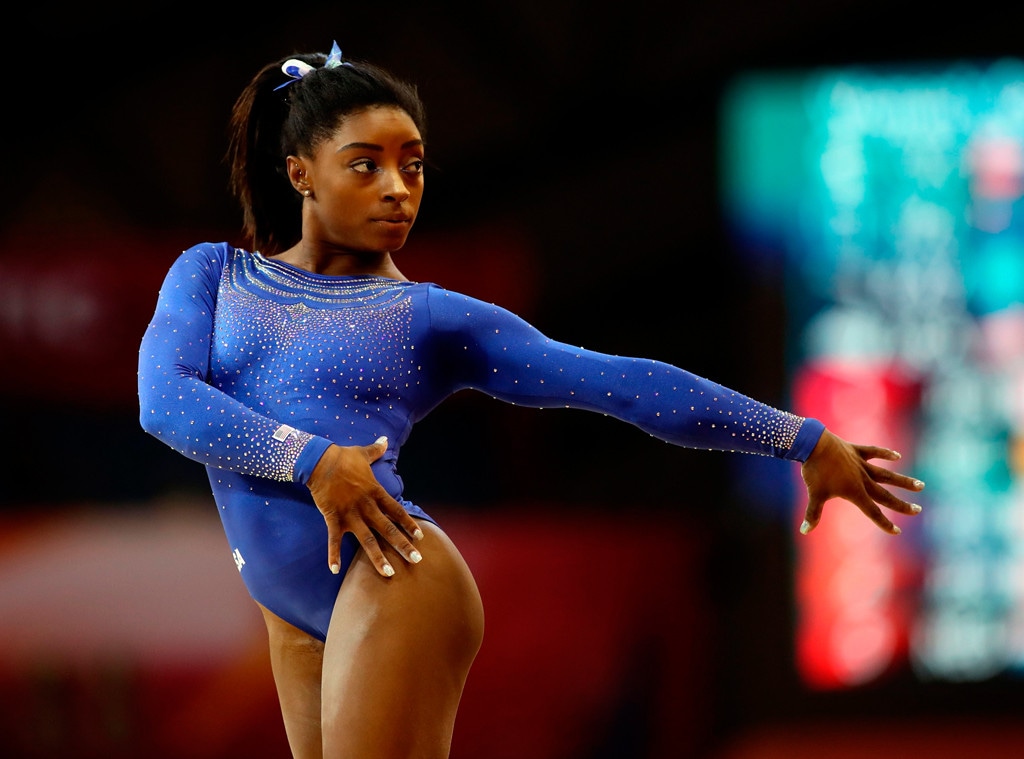 KARIM JAAFAR/AFP/Getty Images
Even a kidney stone could not keep Simone Biles down. 
On Friday afternoon, the Olympic gymnast wasn't practicing for the 2018 World Artistic Gymnastics Championships qualifying rounds just hours away. Instead, she was in a hospital bed. 
"Nothing like a late night ER visit less than 24 hrs before world championships," the 21-year-old athlete tweeted. "This kidney stone can wait.... doing it for my team! I'll be gucci girls."
Biles kept her word. After getting the diagnosis and information about the stone, the star went on to compete in Qatar without having it removed. "We will deal with it after world championships! fingers crossed it stays okay!!!" she clarified to a fan on Twitter. 
On Saturday, the athlete placed the highest for the beam, floor, vault and individual all-around during the qualifying rounds and placed second on the uneven bars, all of which allowed her to compete in the finals for all four events and the individual all-around finals. 
With the highest overall ranking among the female gymnasts at the event, Biles also helped lead the United States team to number one, nearly nine points ahead of Russia, who came in second place. The Olympic gold medalist will go on to compete this week in the finals along with teammate Morgan Hurd, who placed behind her in the individual all-around.  
Francois Nel/Getty Images
Ever the professional, Biles was an impressively good sport through the entire process and even nicknamed her kidney stone "the Doha pearl."
"We had to go to the ER because I've been having stomach pains on my right side for two days and we started to think it was my appendix, so we just wanted to go as a precautionary and then we got tests done just to see what it was and then they found a kidney stone," she explained with a smile in an interview shared online by USA Gymnastics. "Even when I'm walking or doing some stretches, I'm in a bit of pain, so adrenaline helps."
Needless to say, she has a lot of really impressed and empowered fans cheering her on from back home.