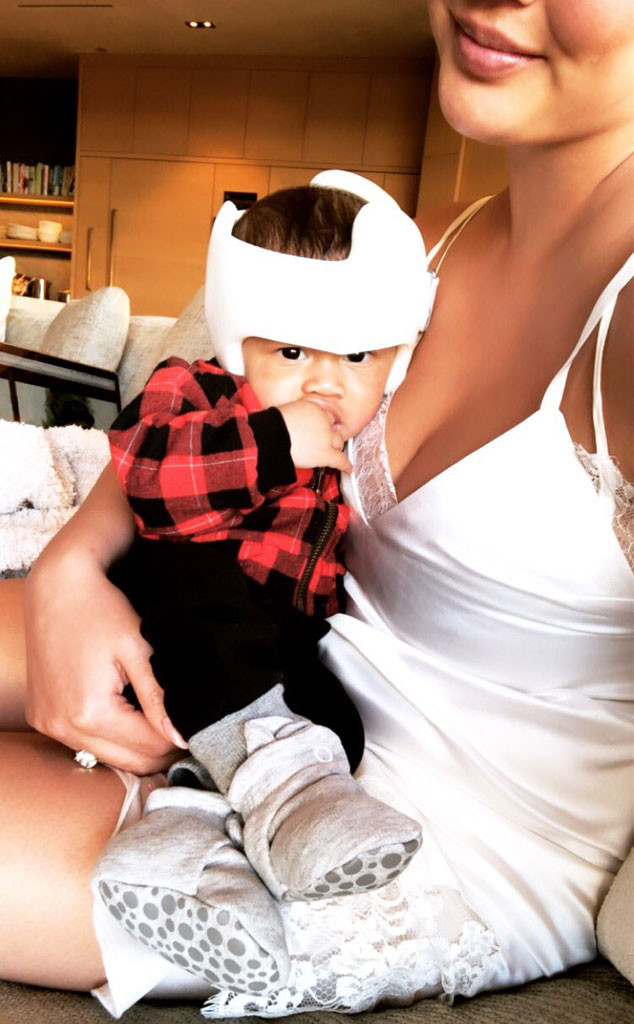 Twitter
Chrissy Teigen and John Legend's son Miles will be wearing a helmet for the foreseeable future, and the new addition hasn't changed how cute he is just one bit.
On Monday, the Lip Sync Battle host shared the update about her son with her Twitter followers. "Baby miles getting fitted for a little helmet today for his adorable slightly misshapen head," she wrote. "so if you see pictures, don't feel bad for him because he's just fixing his flat and honestly he's probably gonna be even cuter with it somehow."
She was right!
She joked in another tweet, "I have been told it's too late for my head."
Teigen then posted photos with Miles sitting on her lap wearing his white helmet while dressed in a plaid jacket, black pants and cozy socks.