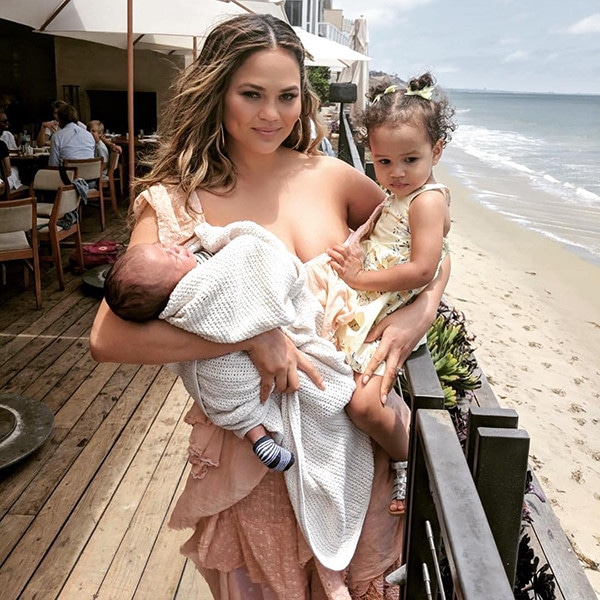 Instagram
Luna Simone Stephens is showing baby brother Miles the bottle ropes. 
There's two times the sweetness in John Legend and Chrissy Teigen's house thanks to their two little ones. From bath time to snuggles, the big sister-little brother duo are stealing everyone's heart on social media, courtesy of their famous parents' postings. 
The latest heartwarming moment was a video Teigen posted on Instagram of Luna showing her sibling how to drink out of his bottle. The doting toddler held the bottle to Miles' mouth before instructing him how to do it himself. 
"Hold it with two hands, Miles," the 2-year-old tot adorably advised. We're melting!
It seems like mama Teigen melted too because she shared a crying emoji in the caption. Needless to say, it's cuteness overload and little Luna is already rocking the big sister role. 
For more of their sweetest sibling moments, check out E!'s gallery below: