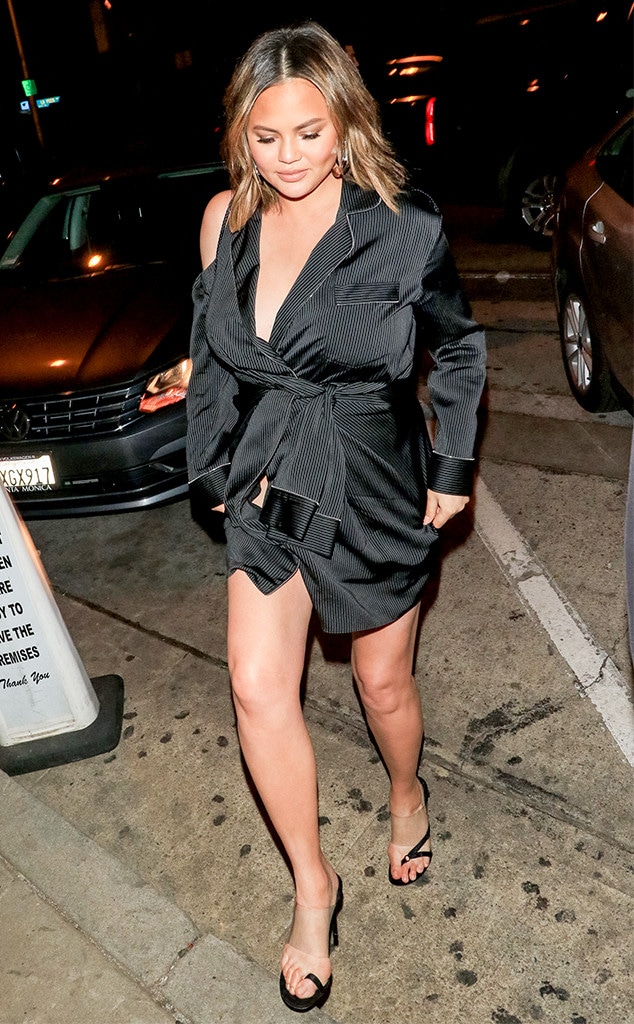 gotpap/Bauer-Griffin/GC Images
Whaaaa?
On The Ellen DeGeneres Show on Tuesday, Chrissy Teigen revealed that she has "horrible" feet and has them retouched for professional photos. She also joked that her husband John Legend's breakout 2013 hit ballad "All of Me," which he wrote for her, is actually about them.
"I discovered a lot about @ChrissyTeigen while she was my co-host," Ellen DeGeneres later tweeted. "For instance, she gets haircuts during commercial breaks, and she hates her feet."
"They're what John meant by 'curves and edges,'" Teigen tweeted.
"All of Me" contains the lyrics, "'Cause all of me / Loves all of you / Love your curves and all your edges / All your perfect imperfections."
On the show, Teigen joked, "I have, like, Asian jungle feet, like we're meant to climb trees."
"John says if I die...all he has to do in, like, the morgue, instead of lifting up the sheet on the face, he'll just do it the other way," she continued. "He can tell by my feet. He'll be like, 'Yup, that's her.'"