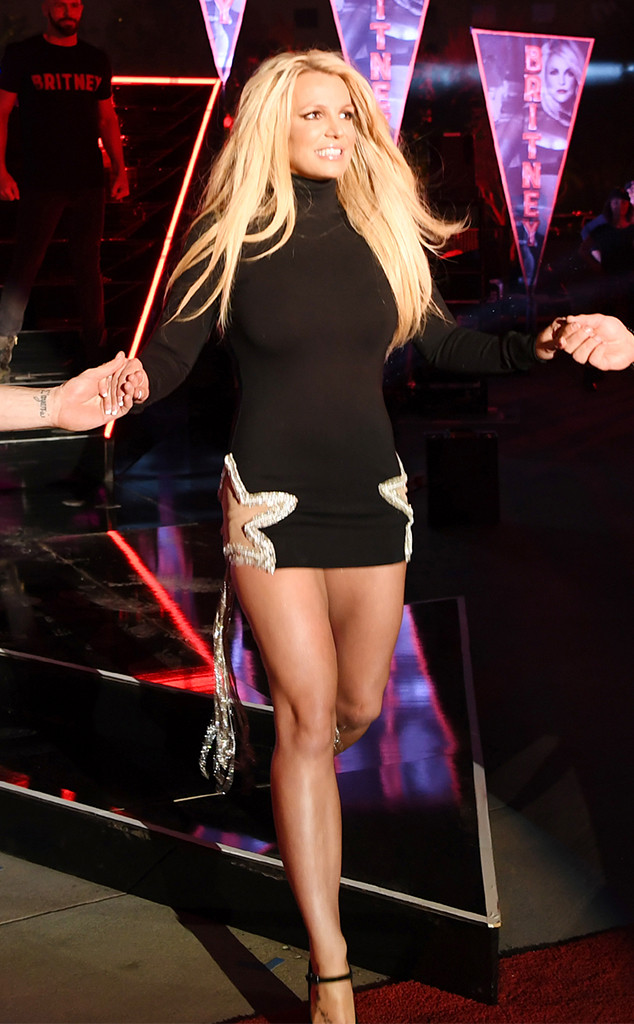 Denise Truscello
It seems like a lifetime ago that Britney Spears was the poster child for the pop star in crisis.
After all, it's been over a decade since that fateful night in February 2007 when she stepped into a hair salon in a Los Angeles-area suburb and shaved all her hair off as the prying eyes of the paparazzi documented every moment of the shocking incident. And in that time, of course, there have been plenty of other celebrities—from the music world or otherwise—who've experienced enough stumbles and pitfalls of their own, dislodging those sad memories of her from that place they'd once occupied in our minds. It didn't hurt that, at the same time, Spears, with the help of her father Jamie Spears and lawyer Andrew M. Wallet though a decade-long conservatorship, has gone on to rebuild her life, seemingly brick by brick, reforming it into the quietly mighty empire she now possesses—emphasis on the word quiet.
Despite her continued near-ubiquitous presence in the world of pop culture, thanks to a delightful Instagram feed and a history-making Las Vegas residency, life for the singer, who turns 37 on Sunday, Dec. 2, has been decidedly private. She does little to no press. If she's not on stage, she's rarely seen. It may be something of an oxymoron to say that the woman about to kick off her second stay on the Las Vegas Strip come February lives a small life, but it's accurate. In honor of her big day, let's take a look inside the private world of the pop princess.