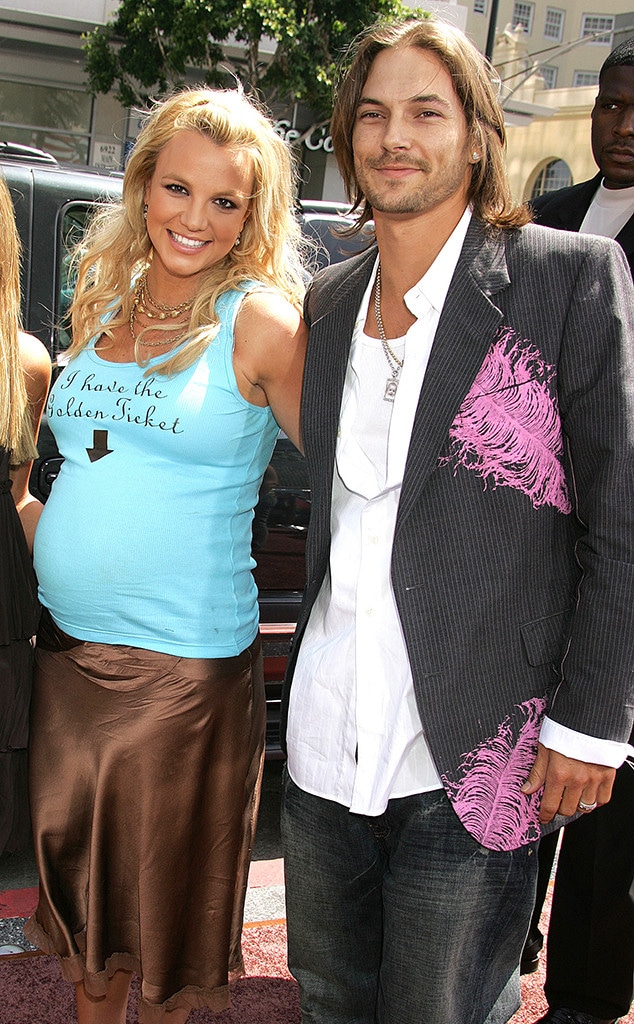 Jeffrey Mayer/WireImage
In a quest for more child support from ex-wife Britney Spears, Kevin Federline is going to court. 
The current DJ, who was married to the pop star for two years, has filed legal documents requesting a change in their child support agreement and for Spears to cover his attorney's fees associated with the case. 
Spears has been paying the former backup dancer $20,000 in child support since 2008 for their two sons, Sean, 12, and Jayden, 11. Initially, reports emerged in March that the two were in private negotiations after Federline sought to revisit their existing agreement, but now, he is seeking the formal input of the court to increase the amount. 
In court documents filed on May 22, Federline argues that his income has decreased significantly since the last time their agreement was modified while he believes Spears' annual income is around $34 million according to news reports. Currently, he estimates his income at $3,000 a month, "less than 1 percent" of Spears' estimated income. 
In the documents, Federline claims he is less of a "name" and less in demand than he was a decade ago and, as such, his income has been negatively affected. He says he currently lives in a 2,000 square foot home with his current wife, their two children, two children from a previous marriage and the two sons he shares with Spears. As a result, he says he cannot provide a similar lifestyle as the one his kids enjoy with Spears, citing her 13,000 square foot house and a list of the property's amenities. "Sean and Jayden have to share a room at my house," the documents state. "There is no room for them to invite friends over or to have sleepovers." He adds that he hasn't been able to take the children on a vacation in years. 
Therefore, he is requesting more child support "to provide some sort of remote parity between the lifestyles."
Larry Busacca/WireImage.com
He is also asking that Spears to contribute to attorney's fees incurred to date and future fees anticipated to be no less than $250,000 as well as $100,000 for forensic accounting fees. The documents also state that Spears refuses to provide her financial records to allow them and the court to determine a proper guideline for the child support and, as such, Federline argues he will need experts to help determine those figures. 
"We tried to see if we could voluntarily come to an agreement on what the increased number of child support would be and in the process for doing that, [Britney's team] came back with several conditions that were not acceptable," Federline's attorney Mark Vincent Kaplan told E! News in a statement. "As a result, Kevin had to file a formal request that the court determine what the appropriate amount for child support is. If the court decides that this should be a reasonable needs order, then we're going to use expert testimony to establish what the reasonable needs are of the minor children."
Meanwhile, a source close to Spears tells E! News, "Britney is just upset that once again Kevin and his attorney have dragged her family in the public eye. The kids are doing great, they are healthy and happy and she wants them to continue on road. It's just too bad that it's come to this because Britney and Kevin have always done a good job of co-parenting."
"The court will ultimately look at what Britney spends on the kids each month when they're with her. If the court sees that her expenses on the kids aren't more than the $20,000, then his amount will remain as is," the insider added. 
"Britney doesn't spend more than $10,000 per kid each month when they're with her. She has a great life, but doesn't spend outrageously or carelessly on her kids. She doesn't overspend. She pays their tuition and what is necessary for them to have a great life."