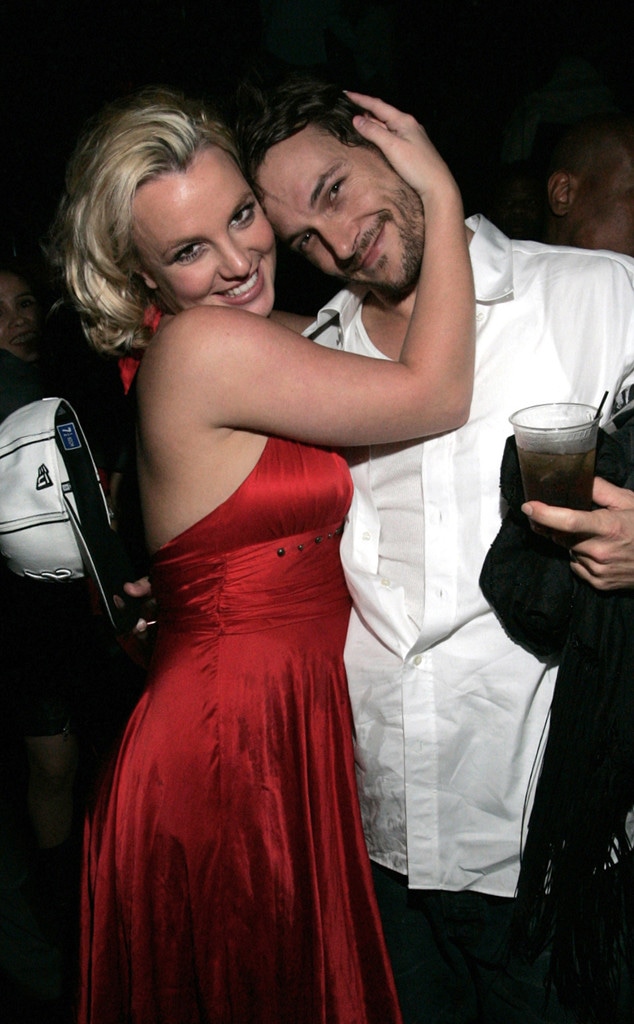 Ben Rose/WireImage.com
Britney Spears and Kevin Federline have reached a new child support agreement, but E! News has learned that the singer is "very unhappy" over the outcome.
The Blast reports that the 36-year-old "Gimme More" songstress has agreed to pay her 40-year-old ex "thousands more a month in child support." This news comes one month after Spears was ordered to pay Federline $110,000 in their ongoing child support battle.
"They are not happy and think the settlement is ludicrous," a source tells E! News regarding Spears' team's reaction to the new agreement. "But they wanted to make an agreement so that they could move on."
As for Brit, the insider says she's "very unhappy" but understands it's "in her best interest" to move on from the legal turmoil. "She was tired of fighting about it and is ready to get on with her life and put this behind her," explains the source. 
The former couple, who tied the knot in 2004 and split in late 2006, share two sons together, Jayden James, 11, and Sean Preston, 12.
In response to the new agreement, Federline's attorney Mark Vincent Kaplan tells E! News, "I am happy that they came around to resolving this matter. I am sure that they decided the money would be better extended on child support than on attorney's fees, which would've achieved the same result for Kevin but only after months and hundreds of thousands of dollars on litigation. They made a wise decision."
A source close to Federline also confirms to E! News that Spears and Federline's teams met and had negotiations throughout the week, "as of Friday they signed a stipulation that resolved all the pending matters that Kevin had asked the court to rule on."
"Kevin is getting more money monthly than what he had originally asked for before he ever filed his RFO. Britney's team would've been better off settling with Kevin at that time because now he got more than what he initially asked for," the insider shares. "There are more attorney fees that Britney agreed to pay that were folded into the settlement, in addition to the $100,000 Mark Kaplan was already rewarded."
"Kevin is extremely pleased for himself, for the kids and for Britney," the source continues. "It was the right thing to do on her part and it allows the kids to get the benefit of the standard of living both parents can provide for them."
The insider adds that this new monthly child support payment he's getting is not based on a guideline order determined by the court; it's a number both parties came to agree on based on Spears' income and expected income. Their custody arrangement remains the same, we're told. 
In terms of what Kevin is doing for work, the insider tells E! News that it's "true he's not dancing anymore, currently for work he has DJ jobs and record producing jobs."
Back in February, E! News learned that Federline hired celebrity divorce lawyer Kaplan in hopes of revisiting their child support order. The following month, a source close to Spears told E! News, "They are in negotiations with Kevin. Kevin's attorney is the one who has been talking about Britney's recent successes and trying to get more money. We are hoping to get it resolved."
According to court documents obtained by E! News at the time, Federline had been receiving $20,000 per month in child support payments, the same amount he had been receiving since 2008. Then in May, Federline filed legal documents requesting a change in his child support agreement with Spears and requested for her to cover his attorney's fees.
E! News has reached out to Spears' rep for comment.