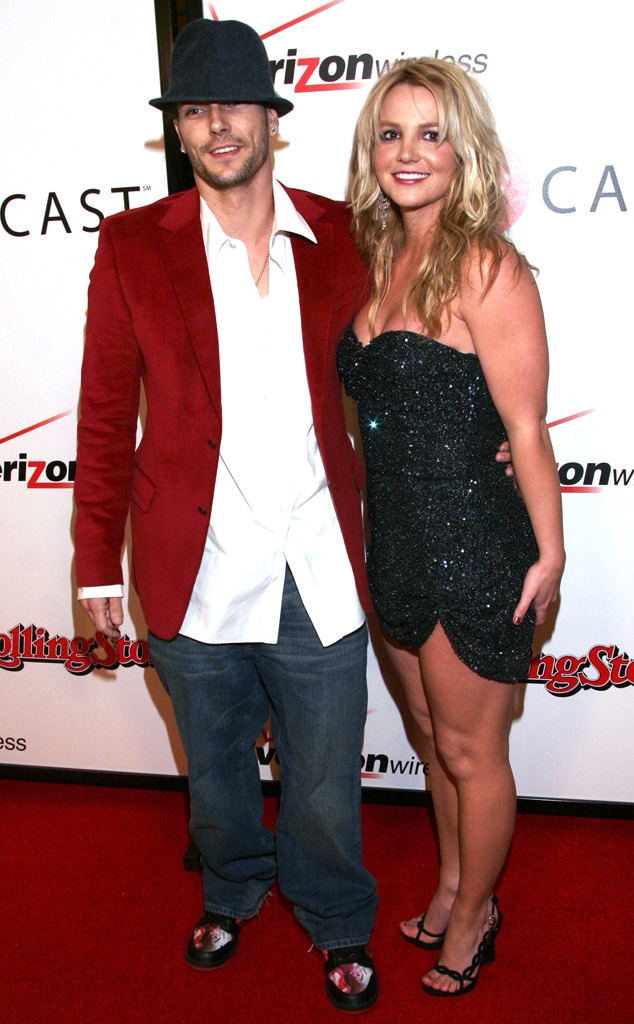 Matthew Simmons/Getty Images for Rolling Stone
Britney Spears may be finding herself in a legal situation.
E! News has learned Kevin Federline is being represented by celebrity divorce lawyer Mark Vincent Kaplan. Together, they are hoping to revisit the existing child support order been the "Piece of Me" singer and backup dancer.
"Kevin is trying to voluntarily revisit a modification of the existing child support number, given that the kids are older and the financial circumstances of the parties are significantly different than when the child support was originally resolved," a source shared with E! News. "A letter asking to meet and confer on the issue was sent to Britney's representative on Thursday."
The news comes less than two months after the pop music superstar celebrated her final show in Las Vegas as part of her residency inside Planet Hollywood Resort & Casino.
And just a few weeks ago, Britney announced she would be taking her Piece of Me tour on the road to select cities in North America, Europe and the U.K. later this year.
Britney and Kevin were married from 2004 to 2007 and share two sons together. In June of 2017, the DJ opened up to Bravo's Personal Space about co-parenting with his exes.
"You fall into your routine and it's really easy now," he explained. "It wasn't always easy, but it's a lot easier now."
The Blast was first to report the news.
—Reporting by Alli Rosenbloom