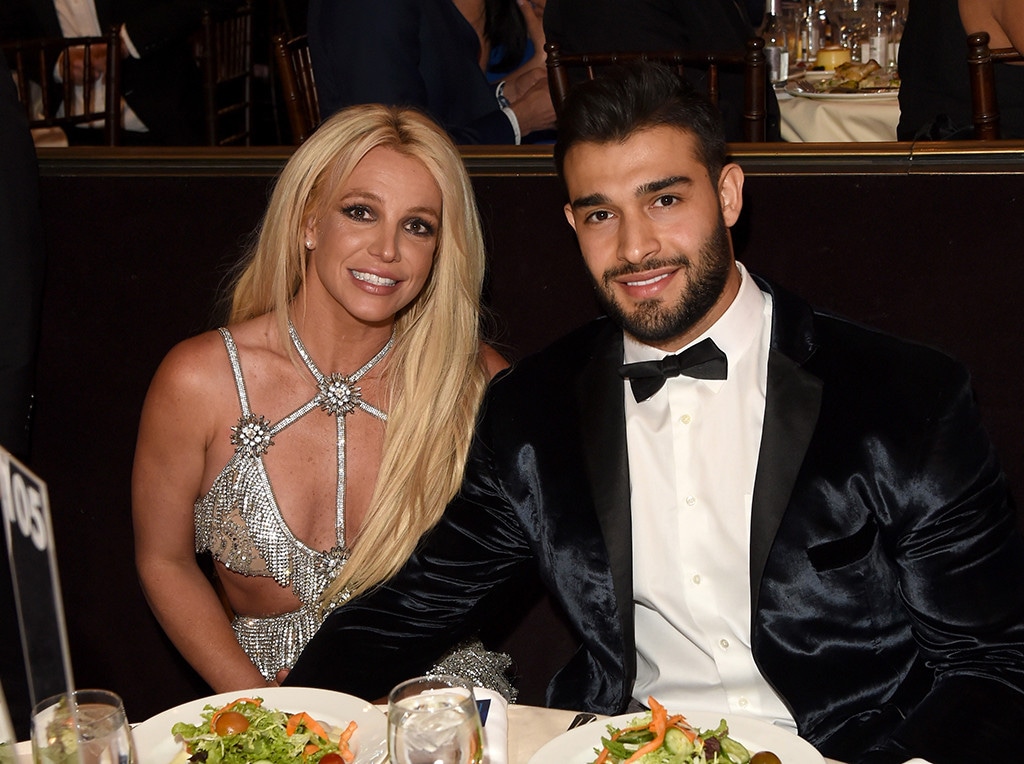 J. Merritt/Getty Images for GLAAD
So this is how you break the ice with Britney Spears.
It's no secret that the pop music superstar has been enjoying her romance with Sam Asghari for more than a year.
And while the couple may share sweet pictures together on Instagram, many don't know how these two truly become more than just co-workers for the "Slumber Party" music video. Luckily, we have some answers today.
In a new interview with MensHealth.com, Sam looked back on how he approached Britney for the first time. As it turns out, a little humor goes a long way.
"She said, 'Hi, I'm Britney,' and I said, 'I'm sorry. What's your name again?'" Sam recalled with a laugh. "I tried to be funny. I don't think anybody got it."
Chris Clinton/Men's Health
While taking breaks from shooting, the pair would end up talking before exchanging numbers. An invite to go out for sushi soon followed before a romance began.
"After the video came out, nobody knew we were dating," Sam admitted. "I don't think [she or I] had the intention to just be friends."
So what do these two enjoy doing most when they're together? In addition to cooking and traveling around the world, both Britney and Sam love breaking a sweat as a team.
"Working out together is always nice and we try to do it a couple times," he explained. "It's super healthy, mentally and physically. It takes your mind off of everything else."
Sam admitted that his favorite Britney track to play while exercising is "Stronger." And whether he's in or out of the gym, the model and fitness lover can't help but share the positive influence his leading lady has on his life.
"She motivates me more than anyone. It's crazy how I can be humbled by a person like her," he explained to the publication. "If I could be that humble when I'm that high in life, that would be the best thing. I grew up with three sisters, and my personality is just to be a supportive person for my family and she's family. I'm always going to support her. She is another blessing that happened to me."